The hype for sci-fi mecha anime fans is real as the official website for the AMAIM Warrior at the Borderline franchise releases a key visual for its new series, Kyoukai Senki: Kyokko no Souki. The tagline of the new series, "It ends on this island. It breathes from this island," gives us a glimpse of what to expect from the new season.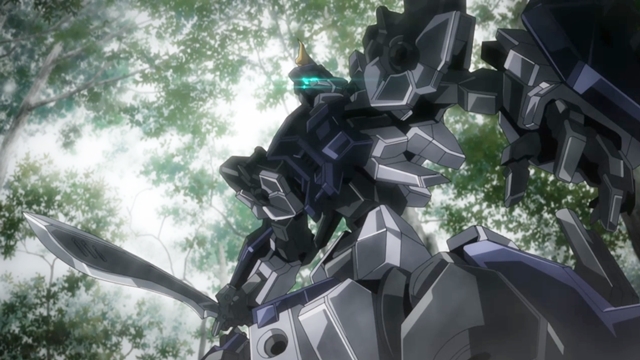 For those not familiar with the series, AMAIM Warrior at the Borderline follows a group of humans fighting against an alien race that seeks to destroy Earth. The franchise is known for its intense battles and high-octane action scenes, coupled with a deep exploration of human emotions and values.
The new season, Kyoukai Senki: Kyokko no Souki, promises to continue the tradition of the franchise with its six-episode run, set to be released in the summer of 2023. Fans can expect the new series to be filled with exciting mecha battles and a storyline that delves deeper into the psyche of the characters.
RELATED | One Piece, Kaiju No. 8, and Spy x Family Take Over NYT May Bestseller List
The key visual released by the official website shows us what appears to be the main character standing on an island, overlooking the vast expanse of the sea. The imagery is powerful, and the tagline suggests that this island may hold the key to the final battle against the alien invaders.
Fans of the franchise are already buzzing with excitement about the new season, and the key visual has only added fuel to the fire. The anticipation for what is sure to be an epic finale is at an all-time high.
In conclusion, the release of the key visual for Kyoukai Senki: Kyokko no Souki has only served to increase the excitement for the new season. With its promise of intense action, emotional storytelling, and a satisfying conclusion, fans of the franchise are eagerly waiting for the summer of 2023 to arrive. So, gear up your mechas and get ready for what is sure to be an unforgettable ride.
Source: Crunchyroll