Australian anime streaming service AnimeLab announced today that it will be changing its name to FunimationANZ as of June 17. AnimeLab has historically been part of the Madman Anime Group, which is run by Global Funimation Group, serving anime fans in Australia and New Zealand since its opening. in 2014. The move is scheduled to be completed on June 17, and all AnimeLab users will be moving to the Funimation service.
AnimeLab as part of Madman Entertainment's broadcast efforts in 2014 to serve fans locally in Australia and New Zealand. Along with Madman, the teams brought in anime movies, created a massive online presence, and even started the Anime Festival (then known as the Madman Anime Festival). Attracting the attention of Aniplex of Japan, the Japanese company acquired a minority stake in Madman and AnimeLab in 2016 in the newly spun-off Madman Anime Group, eventually becoming the majority shareholder of the spun-off company in 2019 and making it a subsidiary of the Japanese Business. .
🐨 A big g'day & kia ora to #FunimationANZ! 🥝 From next week, AnimeLab will begin to merge with Funimation, bringing more ways to stream your favourite anime content! Same Aussie team, new global family. Our world is yours… down under.

🥳 Details: https://t.co/6dOYfd4llH pic.twitter.com/t4rD0ZQob0

— animelab (@AnimeLab) June 10, 2021
Later in 2019, Madman Anime Group, Wakanim, and Funimation were consolidated under one roof in a joint venture between Sony Pictures Entertainment (the owner of Funimation in the United States) and Sony Music Entertainment Japan (which owned Madman and Wakanim). , with Funimation leading the newly formed Funimation Global Group. Due to ownership of Funimation and Madman under a single company, Funimation withdrew its Australian streaming service in early 2020 to fully focus on the AnimeLab platform, moving all users and content to AnimeLab.
Now, it has been announced that AnimeLab will be officially rebranded as FunimationANZ, shutting down the AnimeLab service on June 17 and moving all its users to the Funimation streaming platform. According to a support page on the AnimeLab website, the Madman brand will continue to exist as part of an online store and physical distribution hose for physical releases and theatrical releases.
In terms of changes, all users will be moved to the Funimation platforms, which are said to "give you the best possible user experience in Funimation, including a new update to the application" and that the teams are "working very closely. ". The entire AnimeLab team will stay. Much like the name change from Manga UK to Funimation UK and Ireland, AnimeLab's social media pages will eventually be renamed to Funimation.
Here's what Tim Anderson, International Senior Vice President for Funimation Global Group and co-founder of Madman Anime Group and AnimeLab, had to say about the rebrand: "AnimeLab was created from the ground up by a team of Australians. To be able to take what we've built and unifying to be part of an expansive global growth brand like Funimation presents opportunities we never dreamed of possible. With the same great local team and access to world-class service, it's a win for fans locally. "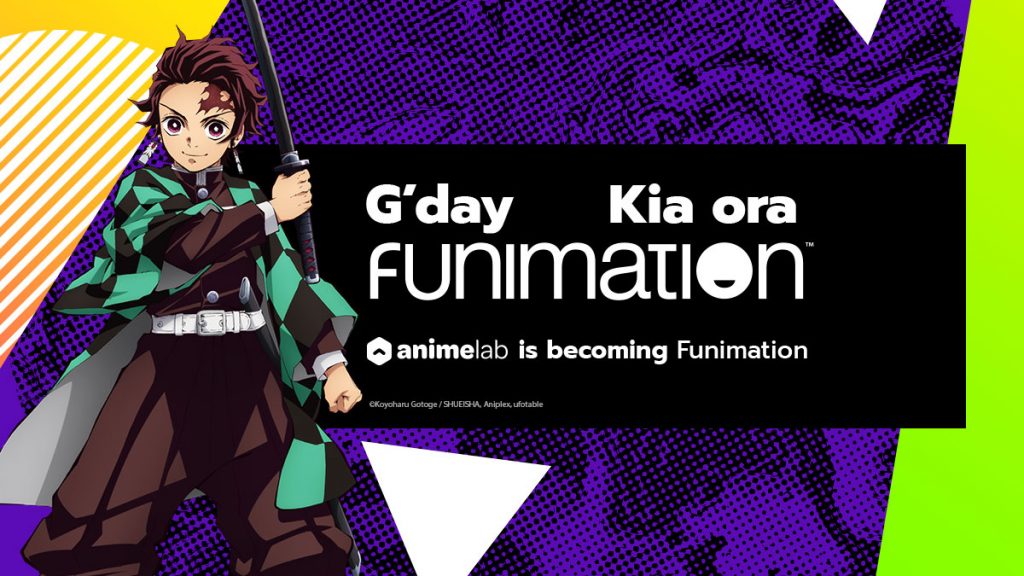 Another change will make AnimeLab now refer to anime seasons based on the Japan seasons, rather than the southern hemisphere seasons in line with Funimation globally. With this new change, although Australia and New Zealand are about to enter winter, the upcoming anime season will be described as the 2021 summer anime season rather than the "July Simulcast Season".
In terms of anime content, AnimeLab and Funimation "are working to ensure that as many shows as possible are available on Funimation as AnimeLab ends."
The move is expected to occur on June 17, with AnimeLab moving all users to Funimation, but still having the AnimeLab service available for a limited time before shutting down entirely. The AnimeLab blog will also be shut down and moved to Funimation.
Source – AnimeLab on Twitter, AnimeLab blog via Crunchyroll