The key visual of the anime "BASTARD !!-Dark Destruction God-" based on Kazushi Hagiwara's "legendary" fantasy manga has been released. "BASTARD !!-Dark Destruction God-" will be released worldwide on Netflix on June 30th. 
The key visuals released include Dark Schneider and Tia Note Yoko, the four heavenly kings Arches Ney, Gala, Abigail, Cal-S, and Sheila Tool Meta, the second princess of the Meta-Ricana Kingdom. = The figure of Ricana etc. was drawn.
The cut of the first episode "Appearance" in which Dark Schneider and Yoko appear has also been released. "BASTARD !!" was published in "Weekly Shonen Jump" (Shueisha) in 1987, and "WIZARD !! 
400 years after the collapse of modern civilization, in a world that was in the chaos of magic and swords, the strongest and most crazy, legendary wizard Dark Schneider, who once planned to rule the world, revives and plays an active role.
RELATED | SHAFT's Luminous Witches TV Anime Unveils July 3 Premier with New Visual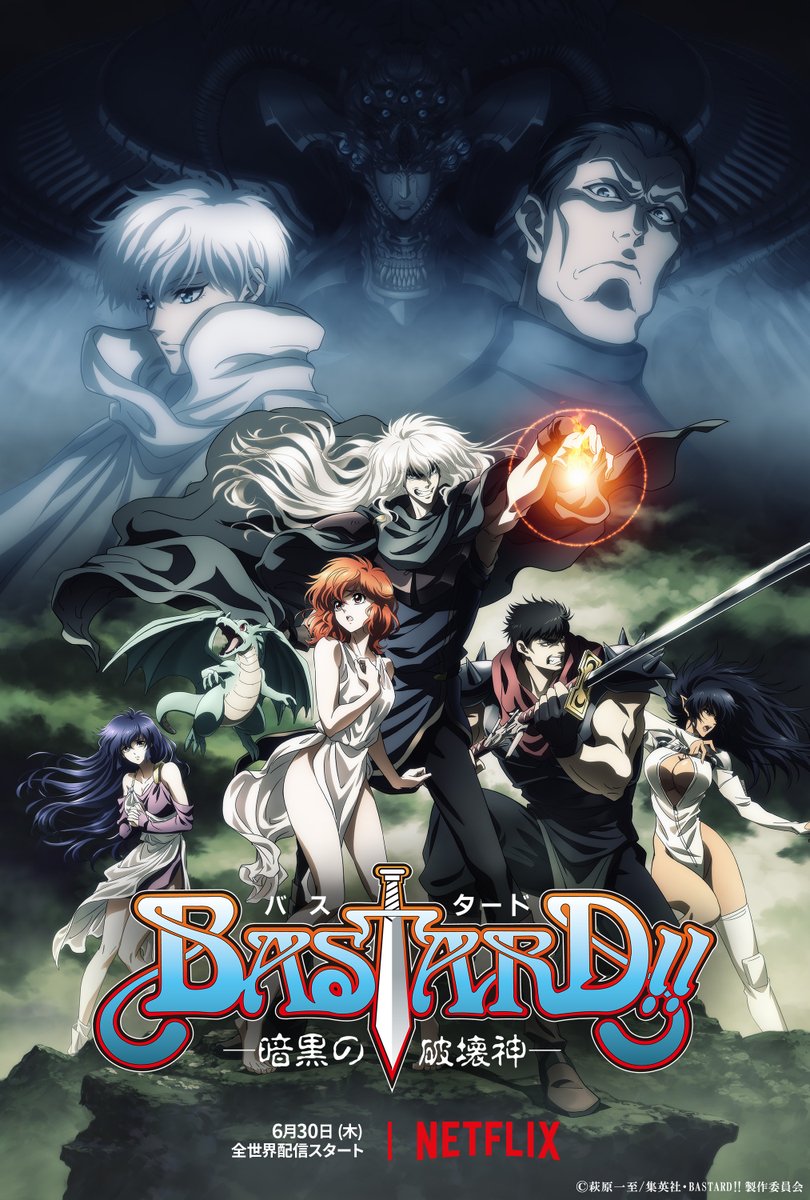 Draws the main characters Dark Schneider, heroine Tia Note Yoko, Arches Ney, Gala, Lars, the second princess of the Kingdom of Meta-Ricana, Sheila Tool Meta-Ricana, Abigail, Cal-S, and the destructive god Anthrax. It has been. 
I'm drawing a figure to do. It was serialized in "Ultra Jump" (same as above), but it has been suspended for a long time. The cumulative circulation of comics is over 30 million.
OVA (original video animation) was produced from 1992 to 1993, and it has become a hot topic that will be animated for the first time in about 30 years. Episodes 1 to 13 of the new animation will be delivered on Netflix from June 30th.
Source: Anime News Network