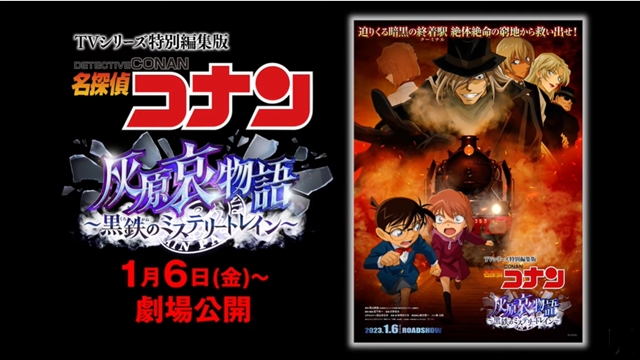 The Detective Conan TV series special edition that approaches the past of Ai Haibara will be released in theaters on January 6, 2023. At the end of the main story, there is a new video following the latest movie. This special edition focuses on her past, reconstructing the famous episode Jetkoku no Express of the TV series about Ai Haibara.
RELATED | The First Slam Dunk Anime Film Earns 1.29 Billion Yen in 1st 2 Days
He is the key person in Detective Conan: Black Iron Shadow. As a scientist, Shiho Miyano (codename Sherry), she used to develop poisons in a black organization. Episode close-up. Also, pay attention to the Jet Black Limited Express drawn on the powerful theater screen. Also, at the end of the main story, a new video will be released following Kurokutetsu no Uokage which can only be seen in this work.
Source: Anime News Network