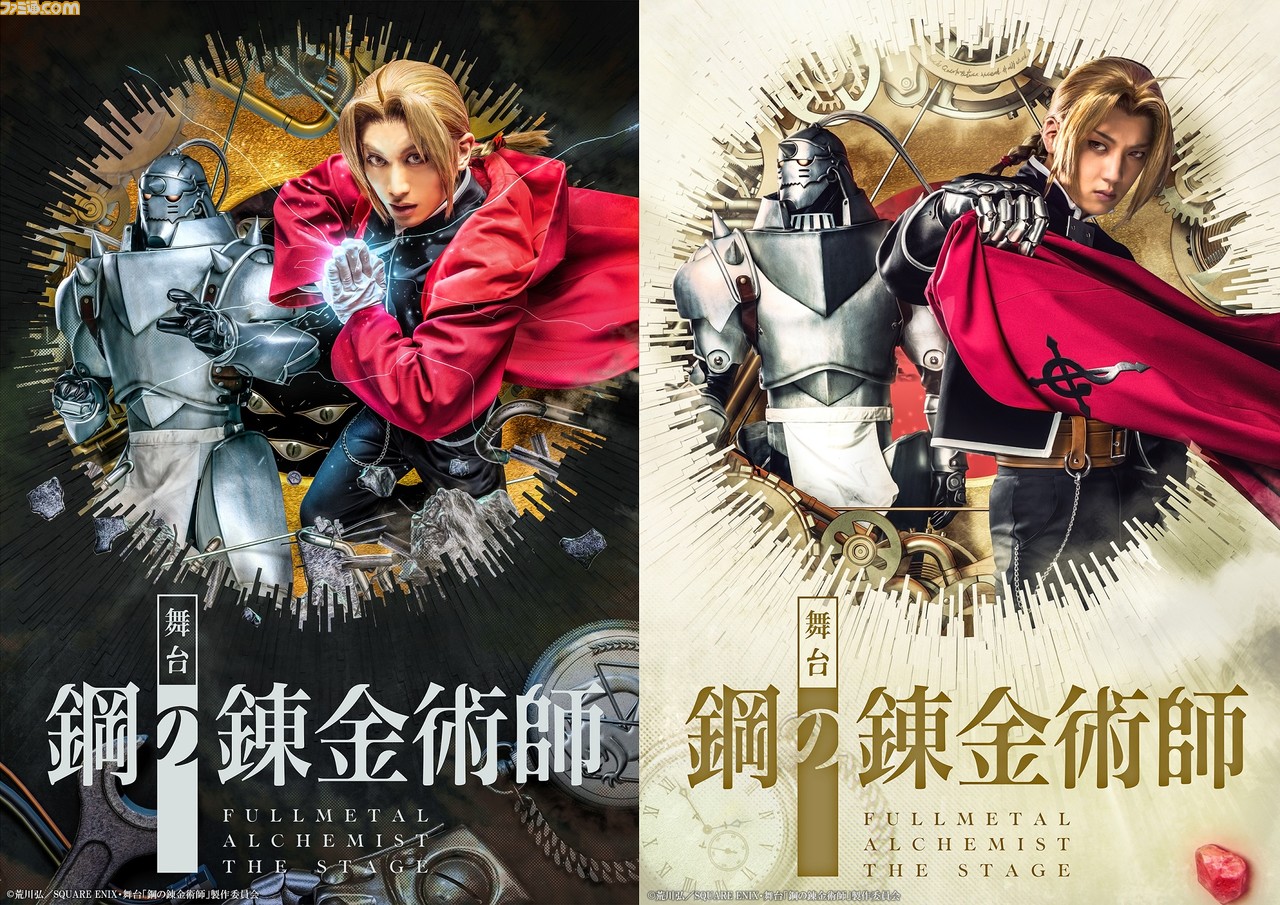 Marvelous Co., Ltd. will stage the world-famous dark fantasy comic "Fullmetal Alchemist" for the first time, and the stage "Fullmetal Alchemist" will be released in 2023. We are pleased to inform you that we have decided to perform in Osaka and Tokyo in March 2020.
"Fullmetal Alchemist" is a popular manga written by Hiromu Arakawa and serialized in " Monthly Shonen Gangan" (published by Square Enix) from August 2001 to July 2010 with a total of 108 episodes. The cumulative number of copies of the series worldwide has exceeded 80 million (as of July 2021).
Battle action using alchemy, a magnificent and detailed story that spans history and nations, and the appearance of unique and attractive characters drawn vividly, has gained tremendous popularity regardless of age or sex. It is a work loved by many fans as " Hagaren ".
So far, various media mixes such as TV animation, theatrical animation, games, and live-action movies have been performed, and the development of the work continues to expand, such as the release of a new smartphone game in the summer of 2022, which marks the 20th anniversary of the series.
In the midst of this, the stage adaptation will be the first and long-awaited performance. After four months of auditions, Yohei Isshiki and Ryota Hirono will play the role of the main character, Edward Elric, and Hideto Majima will play the role of Alphonse Elric.
Writer and director Sachiko Ishimaru has worked on a wide range of works, from musicals to straight plays, and has won numerous awards both in Japan and overseas. In addition, creators and casts who are active in various genres of entertainment are gathered.
Source: Anime News Network