During today's episode 1,000 of One Piece, a new movie was announced at a Japanese theater on August 6, 2022. In parallel with the release, the first key art of ONE PIECE FILM RED, the teaser trailer, a part of the main staff were released, and a message from manga artist Eiichiro Oda was also posted.
Goro Taniguchi returns to the franchise for the first time since 1998 as the director of One Piece Film Red. Taniguchi, best known as the director of Code Geass, previously known as the 1998 One Piece: Defeat him! Pirate Ganzak! Abbreviation for Jump Super Anime Tour prior to the 1999 TV anime premiere. Tsutomu Kuroiwa returned from ONE PIECE FILM GOLD and wrote the script for ONE PIECE FILM RED. Toei Animation is making an animated film with Eiichiro Oda.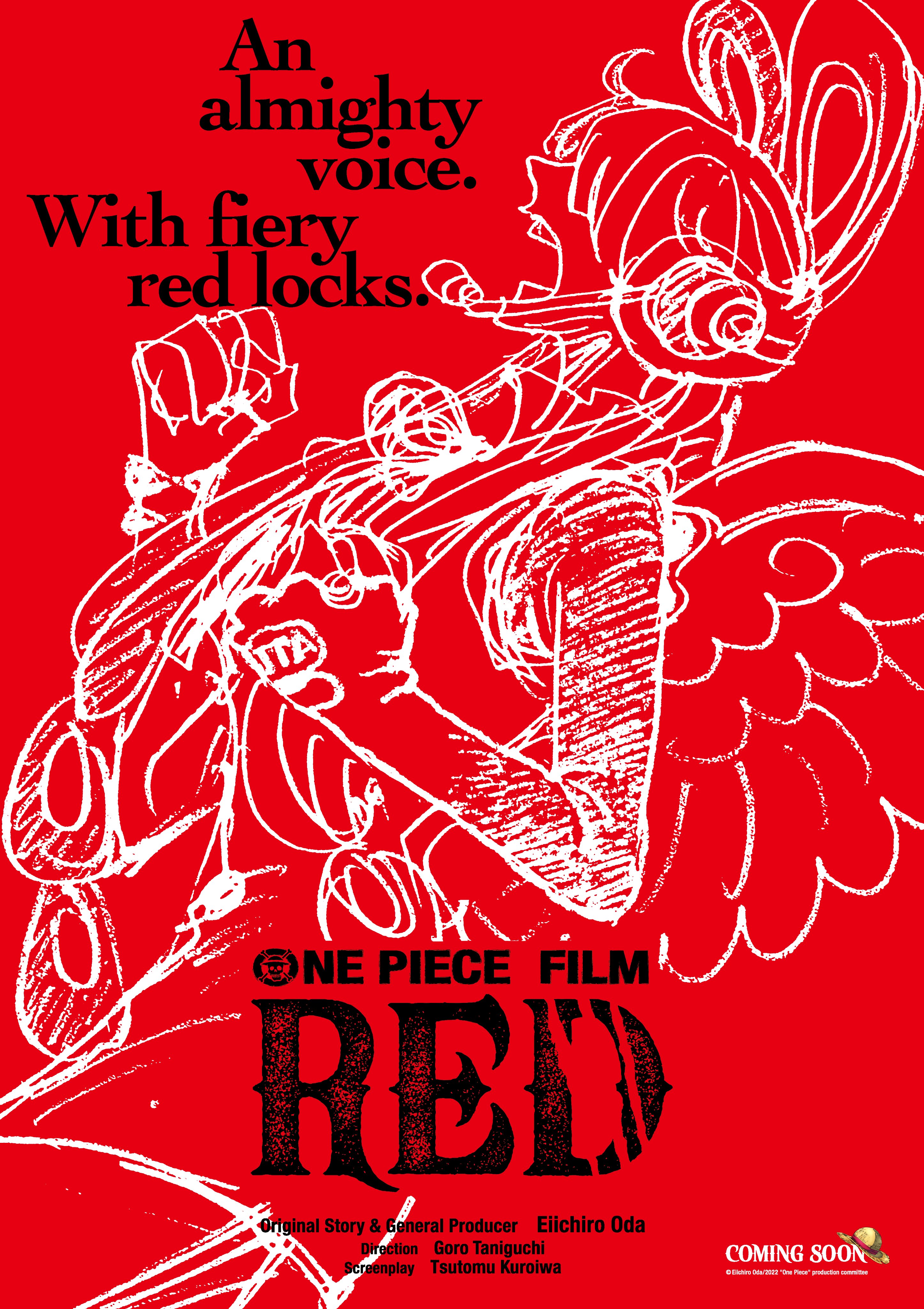 ONE PIECE FILM RED will be released in Japanese theaters on August 6, 2022. You can watch all 1,000 episodes of One Piece TV anime here on Crunchyroll.
The 1,000th episode also featured a new animated opening sequence featuring the show's first theme song, "We Are," and remaking the opening footage from that original opening.
One Piece Stampede, the fourteenth and most recent film in the franchise, opened in Japan in August 2019 and earned more than 10 billion yen (approximately US $ 93 million) at the worldwide box office. Funimation released the film in theaters in the United States and Canada in October 2019. The film celebrated the anime's 20th anniversary.
Taniguchi last helmed in the One Piece franchise with One Piece: Defeat the Pirate Ganzak! special that received a limited theatrical performance 24 years ago.
Source – One Piece episode 1000, One Piece franchise's YouTube channel and Twitter account via Crunchyroll