Junta Shima "Murai no Koi" will be made into a TV drama. Starring Hikaru Takahashi will serve.
"Murai no Koi" is a romantic comedy about Tanaka, a high school teacher who loves otome games, and Murai, a high school boy who has a crush on Tanaka.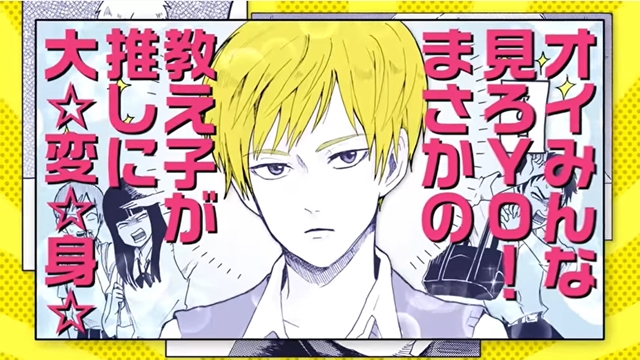 RELATED: My Broken Mariko Manga Gets Live-Action Film, Premiere in 2022 Fall
Tanaka, who has been living a life unrelated to real love, is confessed to Murai, a student who has excellent grades but does not know what he is thinking.
He dismisses the confession, but the next day, Murai transforms into a "push character" of Tanaka's favorite otome game … It is being serialized on Gene LINE, and up to 6 volumes have been published.
Regarding the drama, Shima said, "As for the impression that I read the script, he was able to summarize what I thought I should have done in the manga, and the detailed settings, etc. were well incorporated, which is quite surprising. 
I did. " The drama will start broadcasting from 24:58 on April 5 as the first work of TBS's new late-night drama frame "Drama Stream".
In the same frame, the latest story will be broadcast on a paid distribution service prior to terrestrial broadcasting, and Paravi and U-NEXT will be distributed for a fee from noon on March 26th.
On Tver, TBS FREE, and GYAO !, only the first episode will be pre-delivered at noon on March 29, and the second and subsequent episodes will be overlooked for a week after the terrestrial broadcast.
Source: Crunchyroll