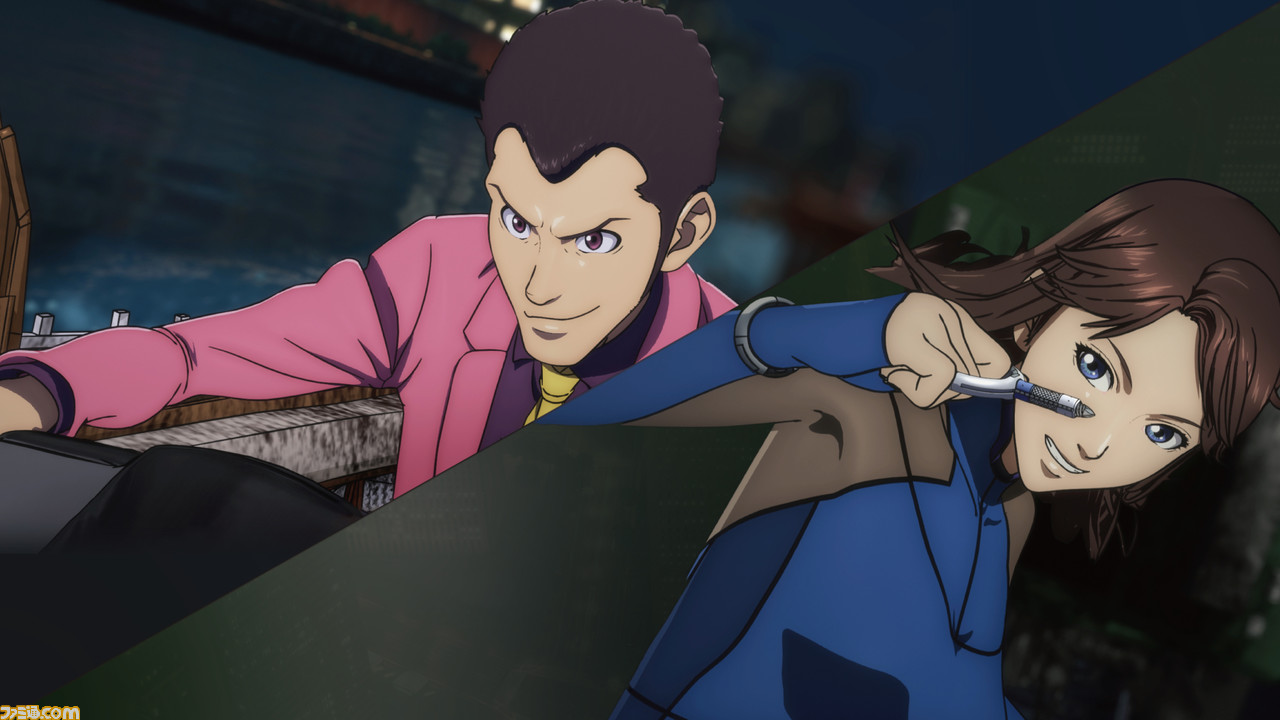 This time, a new key visual, new PV, cast, and staff have been released. The theme song CAT'S EYE2023 will be performed by Anri, and the opening theme THEME FROM LUPIN vs CAT'S EYE will be performed by fox capture plan. Monkey Punch's original animation Lupin III is a unique character such as Lupine III, the grandson of world-famous thief Arsène Lupine.
In addition, Daisuke Jigen, Goemon Ishikawa, Fujiko Mine, and his nemesis Inspector Zenigata. Weaving action animation. The anime Cat's Eye, the first serialized work based on Tsukasa Hojo, is about three sisters who are once a phantom thief and another time a beautiful woman in a coffee shop. A romantic comedy anime about Cat's Eyes, who splendidly run through the night and make a noise in the world.
RELATED | Negi Haruba's 'Go, Go, Loser Ranger!' Manga Gets TV Anime
From 2021 to this year, these two enduring works that continue to make anime history will celebrate the 50th anniversary of the animation of Lupin the Third and the 40th anniversary of the original work of Cat's Eye. As a work, Tom's Entertainment produced the Amazon Original Lupin III VS Cat's Eye.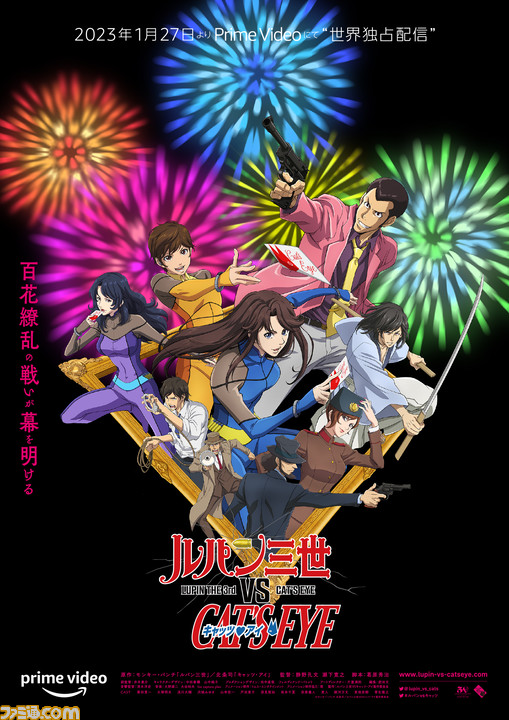 For the first time as an Amazon Original Japanese animated film, "World Exclusive Distribution" will start on Prime Video on Friday, January 27, 2023! The story is set in the 1980s when Cat's Eye was serialized, and a retro and stylish exhilarating climb action unfolds!
RELATED | The First Slam Dunk Anime Film Earns 1.29 Billion Yen in 1st 2 Days
Please look forward to a hybrid collaboration work of "thief x phantom thief"!This time, the key visual, the 2nd PV, and comments from Anri / ANRI who sings the theme song CAT'S EYE2023 of this work, and fox capture plan who was in charge of the opening theme song THEME FROM LUPIN vs CAT'S EYE have arrived. Did.
Together with the newly lifted cast and staff, the setting images of each character are also unveiled for the first time. Together with the key visual and the second promotional video that gives a glimpse of the full picture of the confrontation between Lupin the Third and Cat's Eye, please wait for the worldwide distribution start on Friday, January 27th next year!
Source: Anime News Network