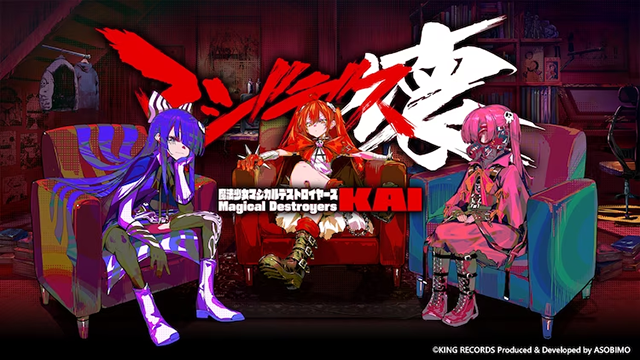 Magical Girl Destroyers is an upcoming TV anime that is sure to turn heads with its dark and edgy take on the magical girl genre. Recently, a new trailer was released for the series, giving fans a glimpse of the action and drama that is in store.
The trailer opens with a group of magical girls, who are typically known for their cute and bubbly personalities, but in this series, they are shown to be powerful and deadly warriors. We see them fighting against terrifying monsters and using their magic to destroy them. The animation is stunning, with vibrant colors and fluid action scenes.
In addition to the anime, it was also announced that a tie-in mobile game is in development. The game is expected to feature a similar story and characters as the anime, with players taking on the role of a magical girl and battling monsters. The game will also have a multiplayer aspect, allowing players to team up with friends and take on even more powerful foes.
RELATED | Top 17 Best Martial Arts Anime With Amazing Action
The series promises to be a fresh take on the magical girl genre, with a darker and more mature tone. Fans of the genre will definitely want to check it out, and with the mobile game to look forward to as well, there's plenty to be excited about. The release date has not been announced yet, but fans are eagerly awaiting further updates.
Overall, Magical Girl Destroyers looks like it's going to be a thrilling and exciting anime series that will appeal to fans of both magical girl and action genres. With the addition of a tie-in mobile game, fans will have even more ways to engage with the series and its characters. We can't wait to see more of what this series has in store!
Source: Crunchyroll