(Last Updated On: November 30, 2021)
The January 2022 issue of Kadokawa's Gundam Ace magazine revealed last Friday that Bandai Namco Entertainment's Mobile Suit Gundam: Battle Operation Code Fairy game for the PlayStation 5 and PlayStation 4 is inspiring a manga adaptation of Shūei Takagi that will debut in the next issue of the magazine on December 25th. .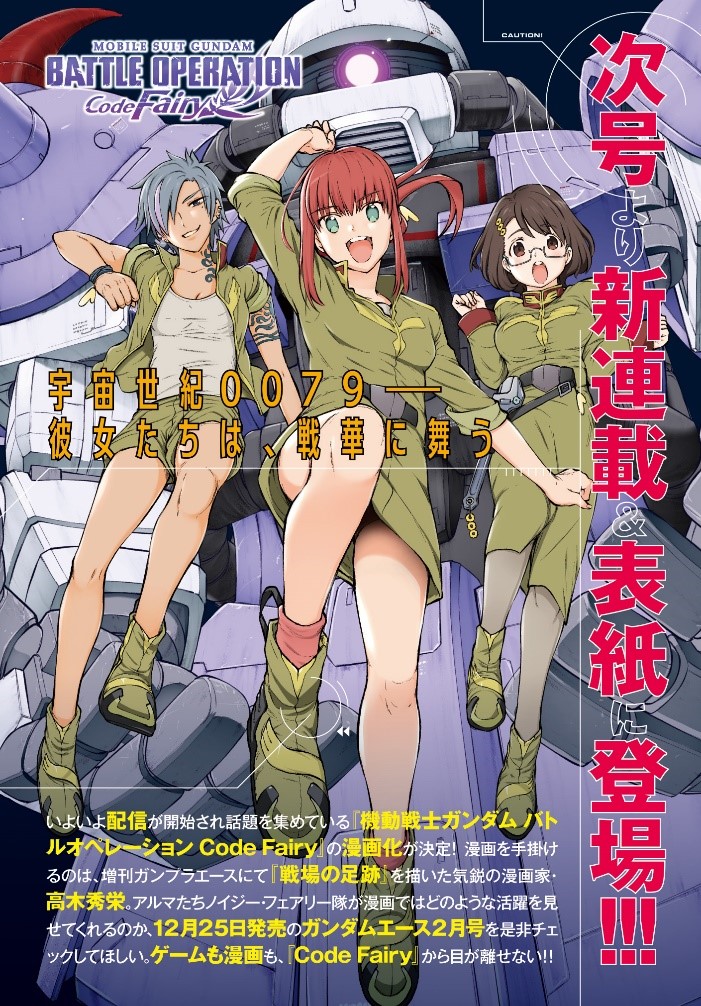 The single player action game is based on the game Mobile Suit Gundam: Battle Operation 2. Masayoshi Tanaka (your name, DARLING in the FRANXX) designed the characters. Kyoshi Takigawa (Gundam Breaker Battlogue) handled the mechanical design. Toshikazu Yoshizawa is in charge of the direction, production and storyboard.
The game was released digitally on November 5 with the first volume, consisting of episodes 1-5. The second volume was released on November 19 and the third volume will be released on December 3. Each volume contains five episodes.
Maon Kurosaki performs the main theme of the game "Fly High the 'Fairy'" and the ending theme "Lights".
The Mobile Suit Gundam: Battle Operation 2 game was released for the PS5 in January and for the PS4 in October 2019.
Source – Gundam Ace January 2022 issue & Mobile Suit Gundam: Battle Operation Code Fairy game's Twitter account Via ANN