One of the best new-gen anime, My Hero Academia is coming back with new heroes. Moreover, the creators of the My Hero Academia release a new key visual where the heroes get assembled.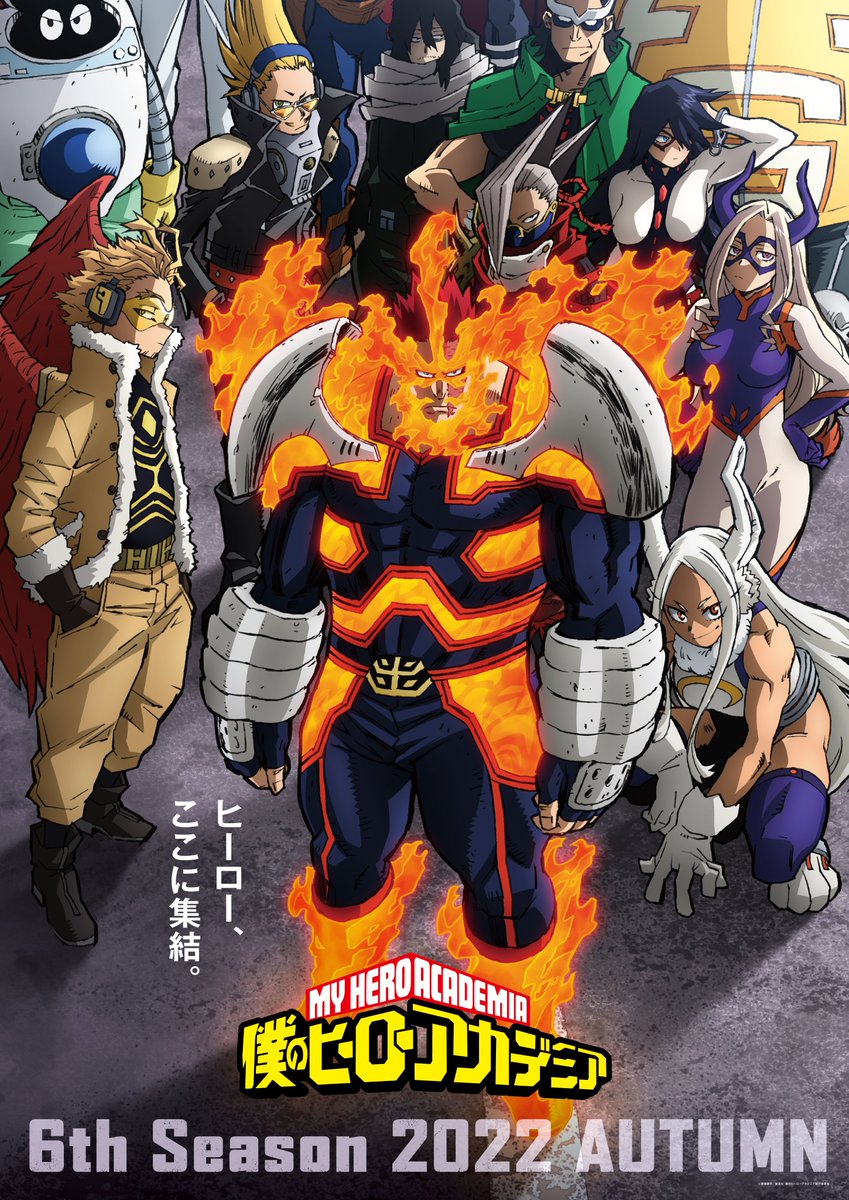 RELATED: What If One Punch Man and My Hero Academia are from one Universe
Furthermore, anime is going to release in Fall 2022, and the study which is in charge of animation is Studio Bones.
The first was "HERO FES.", Which was held in Kanagawa / Pacifico Yokohama in 2019, and the second was limited to distribution in 2020. This time, it will be held in real-time for the first time in about 3 years with fans gathered at the venue.
The first cast was announced by Izuku Midoriya. Daiki Yamashita , the role of Katsuki Bakugo Nobuhiko Okamoto , the role of Ochako Reiji Ayane Sakura , Tenya Iida Ishikawa , the role of Shoto Todoroki Yuki Kaji , the role of Kirishima Kenjiro Toshiki Masuda.
The role of the rainy season frog Aoi Yuki, the role of eight million hundred Marina Inoue. The venue, additional cast, and ticket information will be announced at a later date.
Source: Crunchyroll