(Last Updated On: May 23, 2022)
Today (22nd May), the Young Gangan Magazine of Square Enix make an announcement for a brand new manga by NEJIGANAMETA. According to the update, his latest work is "Go to Hell, Brother" or (Jigoku ni Ochite yo, Onii-chan in Japanese). Well, it's going to release in July in Square Enix's Young Gangan Magazine.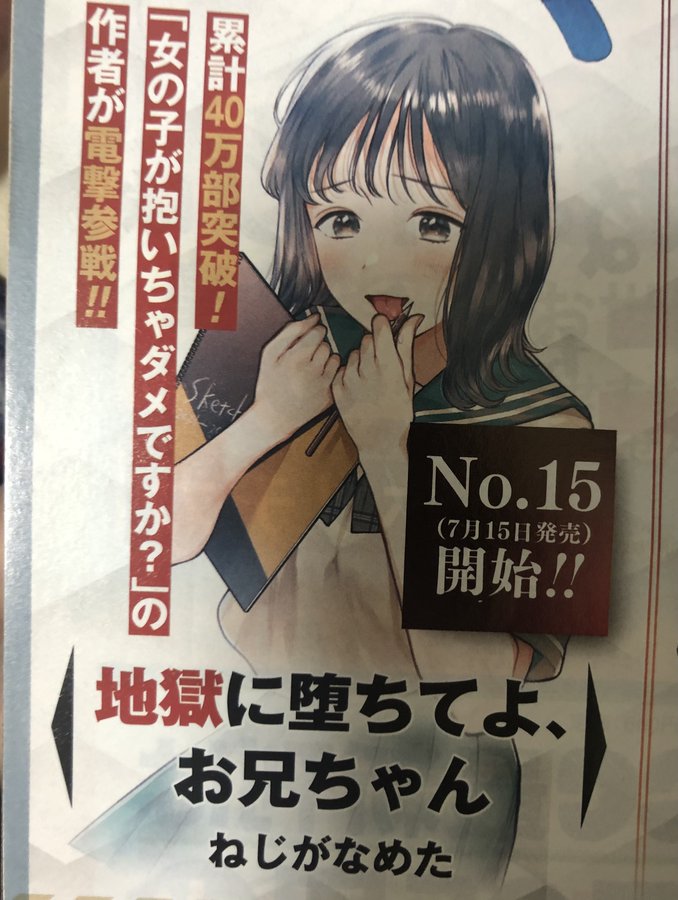 NEJIGANAMETA is a popular author who is popular works in "Ladies on top." Furhtmroe, this manga ended in the previous month but don't worry. If you're a fan of NEJIGANEMET then a brand new manga is on its way.
RELATED | Golden Kamuy Manga Wins the Grand Prize at the Japanese Cartoonist Association Award
However, if you are one of those who didn't read any work of this author yet then you can check it out on Manga ONE application. The precious manga is ended and you can read it easily online without any problem. Below you can read the description of his previous work:
Don't miss this romance manga about shedding gender stereotypes and embracing one's sensual self! Mizuki seems like an ordinary office lady–tidy, cute, quiet, and looking for Mr. Right–but while she yearns for love, she's left cold by traditional romances where men take the lead. Then, at the age of 24, Mizuki discovers Shinomiya, a seemingly perfect guy at the office who likes aggressive women, and something awakens within her. Together, Mizuki and Shinomiya learn that reversing traditional gender roles can be both liberating and exciting, especially in bed!

Seven Seas Entertainmet
Source: Anime News Network