(Last Updated On: July 15, 2023)
Netflix is expanding its anime catalog in India, delighting fans with the addition of several exciting titles set to be released on July 15. Among the new offerings are Dead Mount Death Play, The Yakuza's Guide to Babysitting, How a Realist Hero Rebuilt the Kingdom, Konosuba: An Explosion on This Wonderful World!, I Got a Cheat Skill in Another World, and Overlord.
This move by Netflix demonstrates the platform's commitment to catering to the growing anime fanbase in India, providing a diverse range of genres and stories to captivate viewers. With the inclusion of these highly anticipated anime adaptations, Indian audiences can look forward to immersing themselves in thrilling adventures, engaging characters, and imaginative worlds.
1. Dead Mount Death Play
Dead Mount Death Play, the highly anticipated anime adaptation of Ryohgo Narita and Shinta Fujimoto's manga, premiered on April 10. The series is set to air for two cours, with a split between the two halves. Fans can look forward to the second half of the show, slated to premiere in October. Crunchyroll is streaming the anime in India, providing viewers with the opportunity to watch it as it airs in Japan.
Directed by Manabu Ono and featuring a talented team of writers including Yukie Sugawara and Yoriko Tomita, the series promises an exciting and engaging storyline. GEEK TOYS is responsible for the animation, while Hisashi Abe's character designs add depth and visual appeal to the show. With Takayuki Yamaguchi as the sound director and F.M.F composing the music, Dead Mount Death Play offers a well-rounded audiovisual experience.
RELATED | Top 25 Strongest Characters in Mashle: Magic and Muscles
Since its manga launch in 2017, Dead Mount Death Play has garnered a dedicated following. The ongoing manga is published by Yen Press in English, with chapters released concurrently with their Japanese counterparts in Square Enix's Young Gangan magazine. As the anime adaptation unfolds, fans can immerse themselves in this dark and thrilling tale brought to life on screen.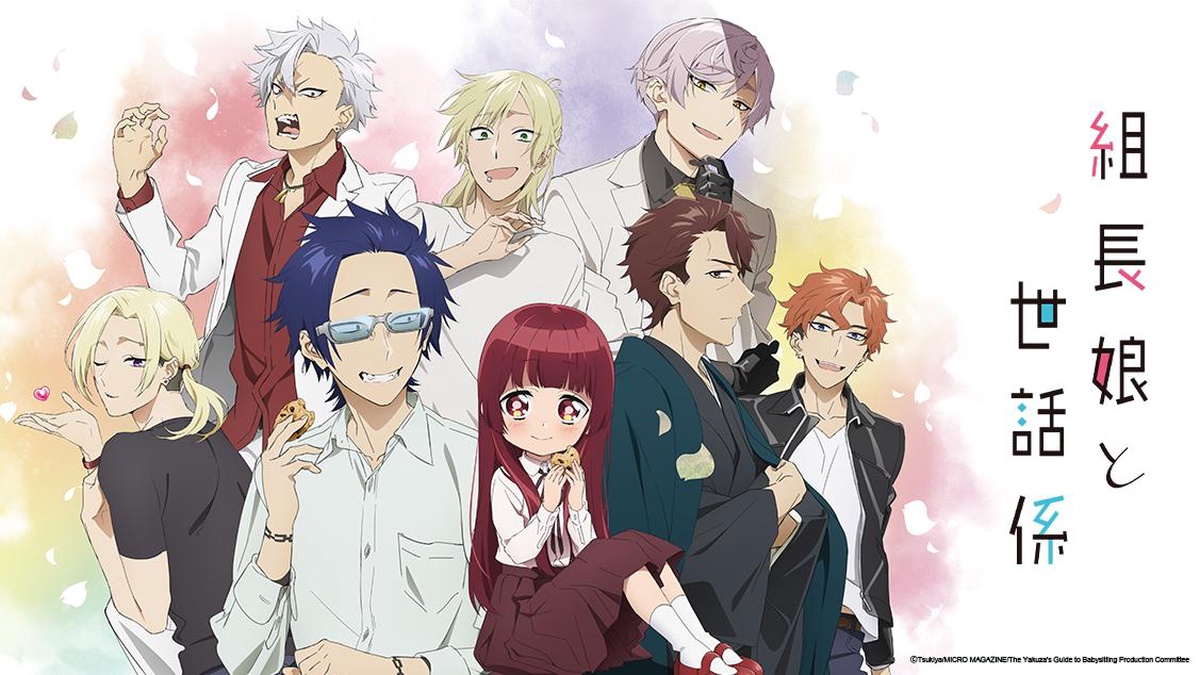 2. The Yakuza's Guide to Babysitting
The Yakuza's Guide to Babysitting made its debut on Tokyo MX in July 2022, captivating audiences with its comedic storyline. Indian viewers had the pleasure of streaming the anime through Ani-One Asia as it aired in Japan.
Helmed by director Itsuro Kawasaki, known for his work on Tsukiuta. THE ANIMATION and Cardfight!! Vanguard, the series was brought to life by studios feel. and GAINA. Keiichirō Ōchi oversaw the series scripts, infusing his expertise from projects like Adachi and Shimamura and The Quintessential Quintuplets.
RELATED | Top 17 Best Martial Arts Anime With Amazing Action
With Hiromi Ogata's charming character designs and Takurō Iga's captivating musical score, the anime came to life with its own distinct flair. Shō Takeyaki's upbeat opening theme song, "Mirai no Hero Tachi e," and VTuber Shibuya HAL's heartfelt ending theme, "Kaerimichi no Iro" (The Color of the Road Home), added to the show's immersive atmosphere.
The Yakuza's Guide to Babysitting manga, created by Tsukiya, began its journey on the Comic Ride pixiv site before transitioning to Comic Elmo. Kaiten Books holds the license for the manga, allowing English readers to embark on this hilarious and heartwarming adventure.
3. How a Realist Hero Rebuilt the Kingdom
How a Realist Hero Rebuilt the Kingdom graced screens in July 2021, capturing audiences with its captivating narrative. J.C. Staff took the directorial helm under the guidance of Takashi Watanabe, renowned for his work on The Slayers and Ikki Tousen.
Accompanying the series were talented scriptwriters Go Zappa and Hiroshi Ohnogi, bringing their expertise from projects like Koihime Musō and Moriarty the Patriot. Mai Otsuka's character designs added depth and charm to the anime, while Akiyuki Tateyama's musical compositions set the tone for each scene. With Jin Aketagawa as the audio director and WOWMAX as the producer, the show boasted a formidable creative team.
The franchise's original light novels, featuring illustrations by Fuyuyuki, were first published by Overlap in May 2016. J-Novel Club has made the novels available digitally, while Seven Seas Entertainment has taken on the task of publishing physical copies.
Satoshi Ueda further expanded the series through a manga adaptation on Overlap's Comic Gardo website in July 2017, with J-Novel Club also releasing the manga digitally. The fusion of compelling storytelling and remarkable artwork has made How a Realist Hero Rebuilt the Kingdom a must-watch for fans of the genre.
4. Konosuba: An Explosion on This Wonderful World!
Konosuba: An Explosion on This Wonderful World!, the spinoff anime centered around Megumin and her Crimson Magic Clan, premiered on April 5, captivating audiences with its comedic adventures. Indian viewers had the opportunity to stream the anime through Ani-One Asia as it aired in Japan.
RELATED | Top 30+ Unforgettable Trap Characters in Anime
Building on the success of the main KonoSuba anime series, the same talented staff members are also involved in KonoSuba – God's blessing on this wonderful world! 3, the highly anticipated third season. With the first season debuting in January 2016 and the second season following suit in January 2017, the franchise has amassed a dedicated fan base. Additionally, the KONOSUBA – God's Blessing on This Wonderful World– Legend of Crimson anime film, released in August 2019, further expanded the universe.
The original Konosuba light novel series, written by Natsume Akatsuki and illustrated by Kurone Mishima, introduces Kazuma, a shut-in student who dies in a traffic accident. Upon meeting the goddess Aqua in the afterlife, he is given the opportunity to reincarnate in a fantasy world, bringing one item with him.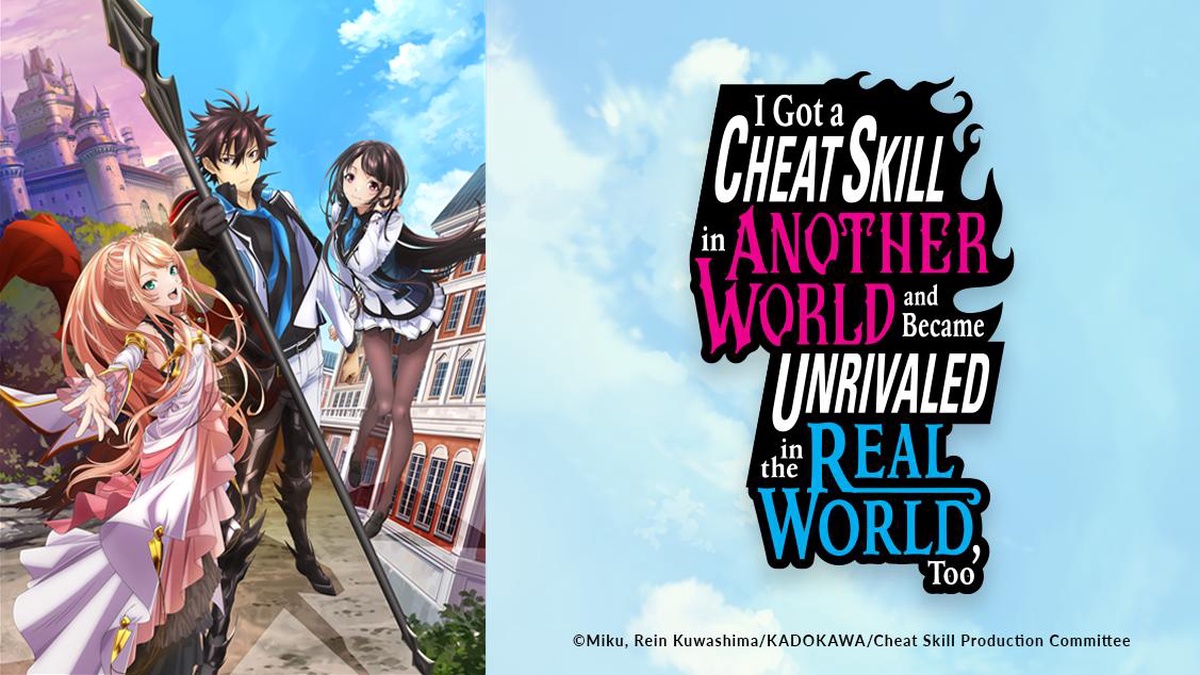 5. I Got a Cheat Skill in Another World
I Got a Cheat Skill in Another World made its highly anticipated debut on April 6, simultaneously airing on Tokyo MX, BS11, KBS Kyoto, and Sun TV. Prior to its official release, eager viewers in Japan were treated to an advance streaming on April 3. Indian fans had the opportunity to enjoy the anime through Muse Asia as it aired in Japan, while Crunchyroll later added the series to its lineup in India on April 25.
The collaborative efforts of UNLIMITED PRODUCE by TMS and Millepensee brought this captivating anime to life. Under the guidance of chief director Shin Itagaki, known for works like the Teekyū franchise and So I'm a Spider, So What?, the series thrived. Director Shingo Tanabe skillfully helmed the project, while Hiromi Kimura expertly adapted Rein Kuwashima's original character designs for animation.
With a global circulation of 2 million copies, the book franchise has garnered significant popularity. English readers can delve into the world of I Got a Cheat Skill in Another World through the light novels and manga adaptation published by Yen Press.
6. Overlord
The expansive world of Overlord first captivated audiences in July 2015 with its thrilling 13-episode debut season. Its popularity soared, leading to the release of Overlord IV, the fourth season, in July 2022. Indian viewers had the opportunity to stream the series through Ani-One Asia as it aired in Japan, and Disney+ Hotstar later added all four seasons to its Indian lineup in September.
The return of beloved cast members, including Satoshi Hino as Ains Ooal Gown and Yumi Hara as Albedo, brought continuity and familiarity to the latest season. Naoyuki Itou reprised his role as director, infusing the series with his creative vision, while Yukie Sugawara's meticulous scriptwriting ensured a captivating storyline. Satoshi Tasaki's character designs breathed life into the animated world.
RELATED | Top 10 Most Successful Video Game Movie Adaptations Globally
The franchise expanded beyond the television series, with the Overlord: The Dark Warrior and Overlord: The Undead King anime films joining the lineup. Netflix introduced these films to Indian audiences in July 2020, offering an immersive cinematic experience within the Overlord universe. With its intricate plot, memorable characters, and engaging visuals, Overlord continues to be a force to be reckoned with in the world of anime.
Conclusion
As Netflix continues to prioritize the interests and preferences of its Indian audience, the addition of these new anime titles on July 15 is a testament to the platform's dedication to expanding its anime offerings.
By introducing series like Dead Mount Death Play, The Yakuza's Guide to Babysitting, How a Realist Hero Rebuilt the Kingdom, Konosuba: An Explosion on This Wonderful World!, I Got a Cheat Skill in Another World, and Overlord, Netflix ensures that anime enthusiasts in India have a diverse selection to explore.
With these captivating stories now at their fingertips, viewers can indulge in thrilling narratives and embark on unforgettable journeys through the vibrant world of anime. Netflix's commitment to bringing a wide range of anime content to Indian viewers continues to elevate the streaming experience and cater to the ever-growing appetite for anime in the country.
Source: Netflix