Penguin Box's "Odekake Kozame" manga is set to make a splash this summer as it receives an anime adaptation. The announcement came with the opening of an official website and Twitter account, which unveiled a promotional video and visual, heightening the excitement among fans.
The manga, which debuted on Twitter in June 2021, has gained popularity for its charming and nostalgic everyday adventures featuring a young shark. Its heartwarming stories and lovable characters have captured the hearts of readers, leading to a dedicated and growing fan base.
Following its successful online debut, "Odekake Kozame" released its second compiled book volume in Japan in August 2022, further solidifying its popularity. The third volume is scheduled to be released on May 30, building anticipation for both manga readers and soon-to-be anime viewers.
RELATED | Top 10 Most Successful Video Game Movie Adaptations Globally
The upcoming anime adaptation holds great promise as it aims to bring the endearing world of "Odekake Kozame" to life on the small screen. Fans can look forward to experiencing the beloved characters and their nostalgic adventures in a new and immersive way. The promotional video and visual released with the announcement provide a glimpse into the vibrant and captivating animation style that awaits viewers.
As the story revolves around the everyday experiences of a young shark, the anime is likely to showcase the protagonist's encounters and interactions with various sea creatures and environments. With its nostalgic themes and heartwarming moments, "Odekake Kozame" has the potential to captivate audiences of all ages and resonate with fans of slice-of-life and feel-good storytelling.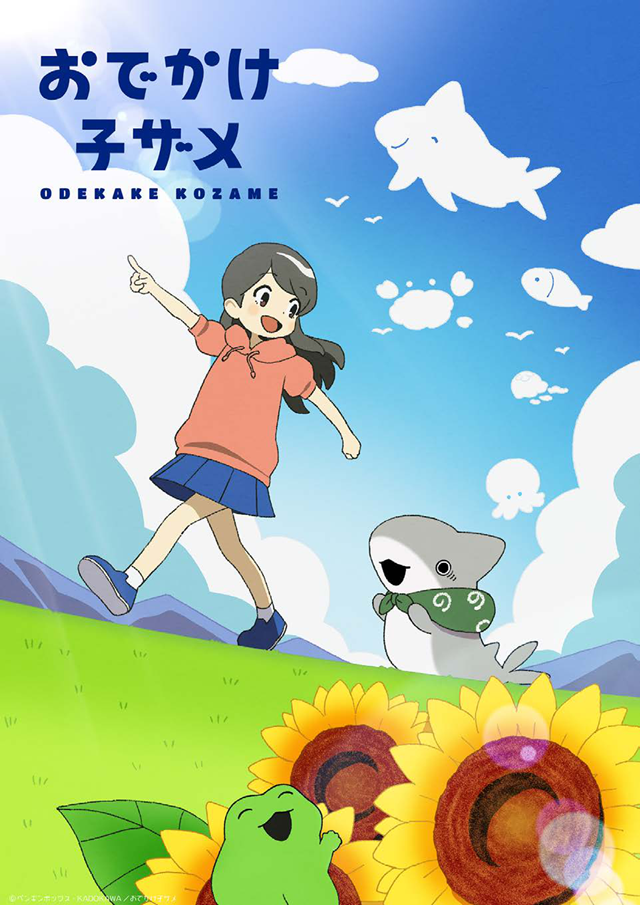 The anticipation for the anime adaptation of "Odekake Kozame" continues to grow as fans eagerly await its summer release. The success and popularity of the manga provide a strong foundation for the upcoming series, ensuring that it will be met with enthusiasm from both existing fans and new viewers.
In conclusion, the announcement of the "Odekake Kozame" manga receiving an anime adaptation has sparked excitement among fans. With the official website and Twitter account now open, fans can stay updated on the latest news and developments leading up to the anime's release. As we prepare to dive into the animated world of "Odekake Kozame," we can anticipate a delightful and heartwarming experience that will capture the essence of the manga's nostalgic everyday adventures.
Source: Anime News Network