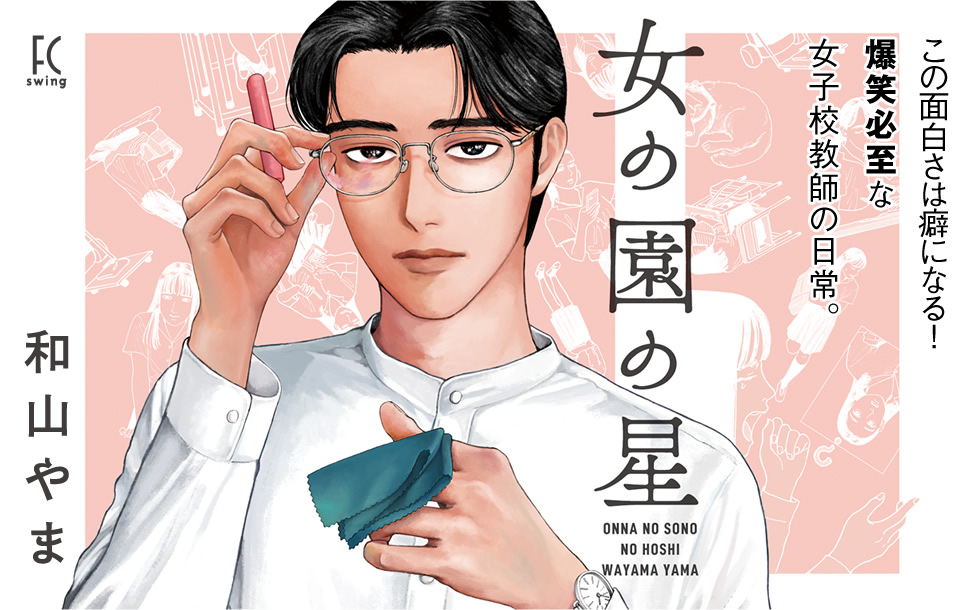 Yama Wayama 's "Onna no Sono no Hoshi" will be made into an anime. Gen Hoshino will play Mr. Hoshino, and Mamoru Miyano will play Mr. Kobayashi. "Onna no Sono no Hoshi", serialized in Feel Young (Shodensha), depicts the daily life of a Japanese language teacher at a girls' school. 
The anime will be included in the special edition with Blu-ray Disc of Volume 3, which will be released on December 8th. The special edition is a complete pre-order production, and reservations are accepted at bookstores and online bookstores nationwide until September 20th.
RELATED | One Piece TV Anime Airs Prologue to Film Red, Memories of Luffy, Uta, and Shanks
Vayama commented on the animation, "I'm really looking forward to seeing what kind of voices everyone will have and what colors they will move in!" Hoshino, who plays the role of Mr. Hoshi, said, "I was looking forward to the new book, so when I received the offer, I was surprised and thrilled.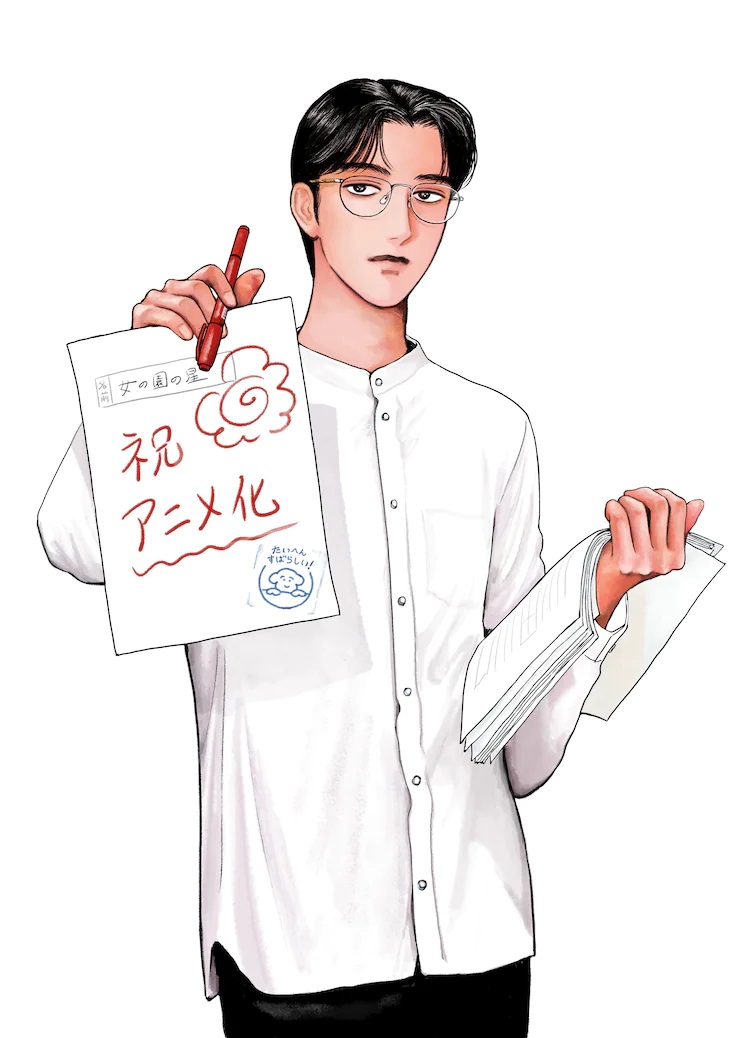 Miyano, who plays Kobayashi-sensei, said, "I never thought I'd be able to work with Hoshino-san in an anime, so I'm pleased. Hoshi-sensei and Kobayashi-sensei's unique sense of closeness is really wonderful, and I think Hoshino-san and I have the best combination." I hope I can show you!" he said.
Source: Anime News Network