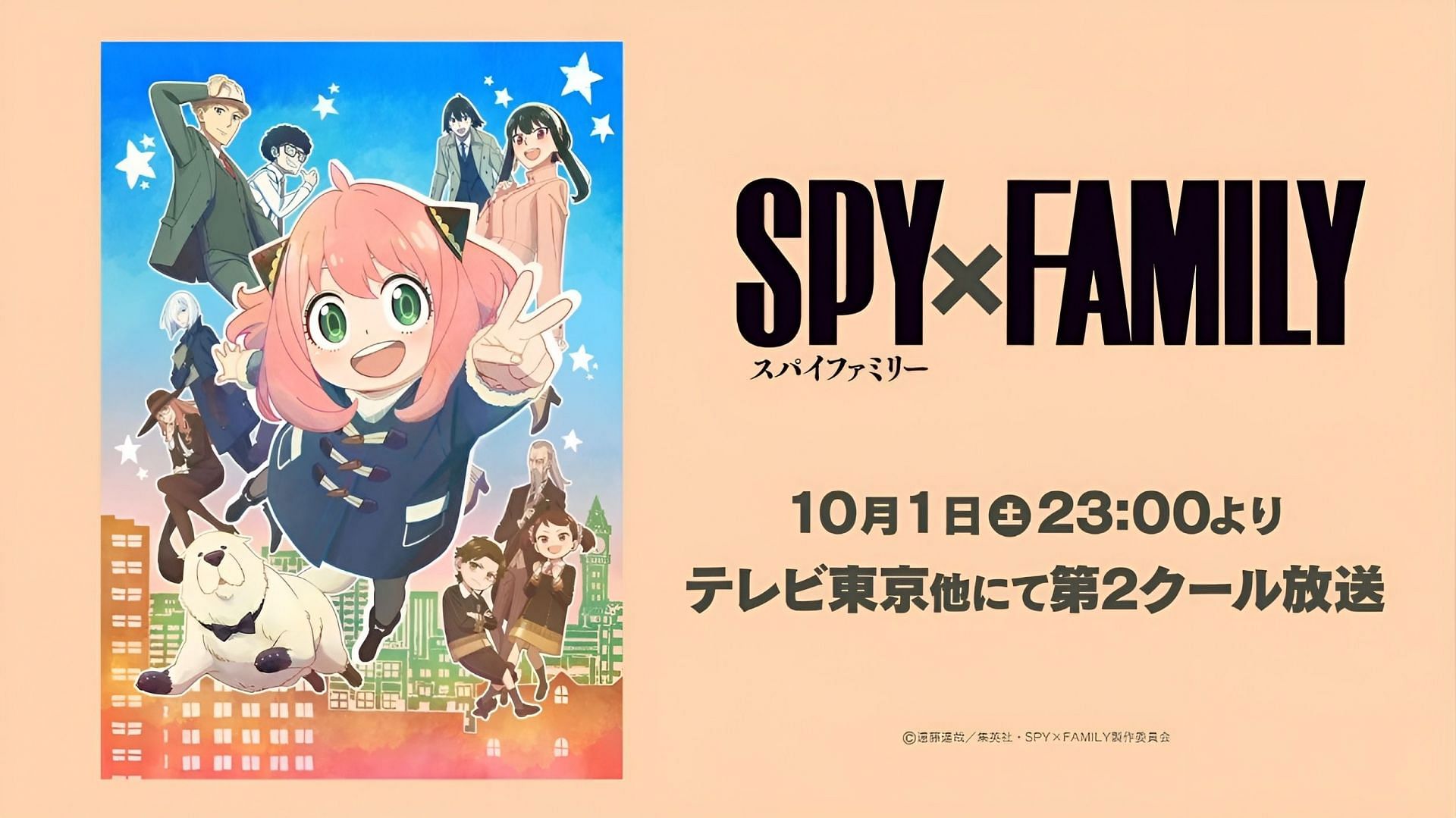 The TV anime " SPY x FAMILY " based on Tatsuya Endo's 2nd cour will be broadcast for the first time on October 1st at 23:00. A key visual was also released.
This was announced in the special program "'SPY x FAMILY' Operation <Abema> Latest Information Announcement SP" distributed on ABEMA today from 21:00 on August 28th. 
The key visual drawn by character designer Kazuaki Shimada includes the three members of the Forger family, Franky and Yuri who colored the first season, and new characters that will appear in the future.
In addition, the total number of copies published up to the 9th volume of the original manga "SPY x FAMILY" has exceeded 25 million copies. The latest 10 volumes will be released on October 4th. 
In addition, Shueisha will release the "TV Anime 'SPY x FAMILY' Official Guidebook MISSION REPORT: 220409-0625", which looks back on the appeal of the first season of the anime, on September 2nd.
Source: Anime News Network