Kodansha's Monthly Shonen Sirius magazine has announced the launch of a new spinoff manga for Fuse and Mitz Vah's popular light novel series That Time I Got Reincarnated as a Slime (Tensei Shitara Slime Datta Ken). The spinoff is titled Tensei Shitara Slime Datta Ken: Bishoku-den (That Time I Got Reincarnated as a Slime: Gourmet Legend), and will be launched in the magazine's May issue on April 26.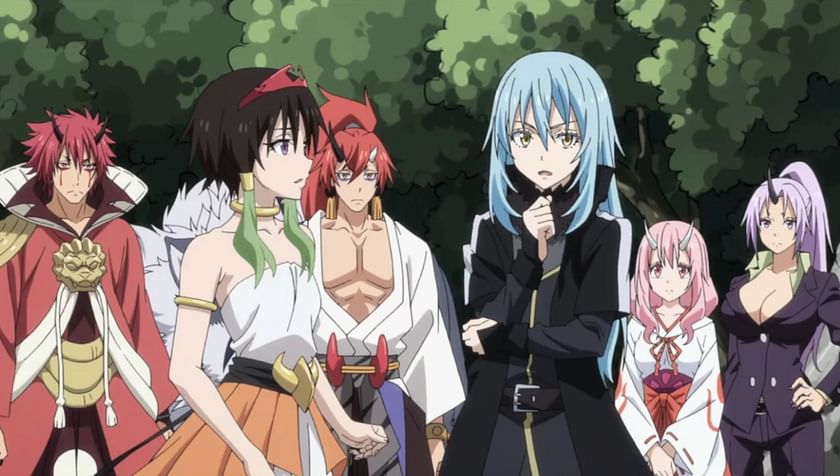 The new manga series will be drawn by Chika Nakatani and will focus on the culinary skills of the two main characters of the series, Rimuru and Peko. As fans of the original series will know, Rimuru is a slime who gains a human form and is able to learn various skills by devouring his enemies.
Peko, on the other hand, is a skilled chef who has the ability to enhance the flavor of any food she cooks. Together, they embark on a culinary adventure, exploring new ingredients and cooking techniques in a fantasy world.
RELATED | Best of the Brits: Top 5 British Anime Characters
This spinoff manga is an exciting addition to the Tensei Shitara Slime Datta Ken franchise. The original light novel series has sold over 10 million copies worldwide and has been adapted into various media formats, including an anime series and a manga series.
The anime adaptation of the series has been praised for its engaging storyline and well-developed characters, and fans of the series have been eagerly anticipating any new additions to the franchise.
The addition of a cooking-themed spinoff is an interesting development for the series. Food has played an important role in many popular anime and manga series, such as Food Wars! Shokugeki no Soma, Toriko, and Yakitate!! Japan, and has proven to be a popular theme among fans.
The Tensei Shitara Slime Datta Ken: Bishoku-den manga will undoubtedly offer fans a unique and entertaining take on this theme, with the added fantasy elements and characters that are already beloved by fans.
Source: Anime News Network