Theatrical animation " Theatrical Version That Time I Got Reincarnated as a Slime " by Yasuki Kawakami and Fuse will be released on November 25th. This poster visual has been released. The completely new original story "Theatrical Version That Time I Got Reincarnated as a Slime" is the story after Limuru evolved into a Demon King to save his friends. 
RELATED | Spy Classroom Light Novels Gets TV Anime Adaptation, 2023 Premier
In this poster visual, the survivor of the great demon (Ogre), Hiiro, carries a long roll on his shoulder, centering on Limuru Tempest, who reincarnated as slime and became the master of the country and climbed up to one pillar (one person) of the Demon King.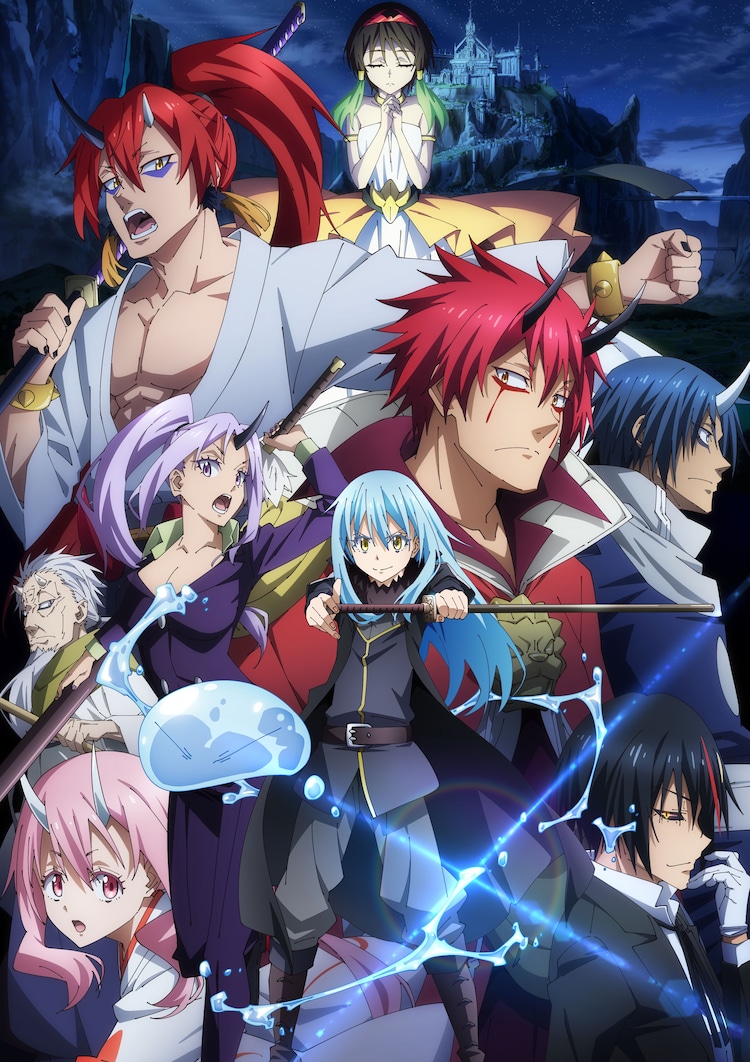 Against the backdrop of the small sub-country of Raja in the west of the nation of Limuru, the demon kingdom (Tempest), the mysterious queen Towa holds her hands firmly and prays. Advance ticket sales will start on July 21st at screening theaters nationwide. 
RELATED | Peter Grill and the Philosopher's Time Season 2 Announce Premiere Date with OST, October 9 Debut
In addition to being sold at "That Time I Got Reincarnated as a Slime Exhibition 2" to be held in Matsuya Ginza, Tokyo on the same day, advance tickets with benefits such as Animate, Seven Net Shopping, and Seven Tickets will also be available for pre-order.
"Matter that was slime when reincarnated" is a fantasy that begins when salaryman Satoru Mikami, who died after being stabbed by a street demon, is reincarnated as a slime in another world. The first period of TV animation was broadcast in 2018, and the second period was aired in 2021.
Source: Anime News Network