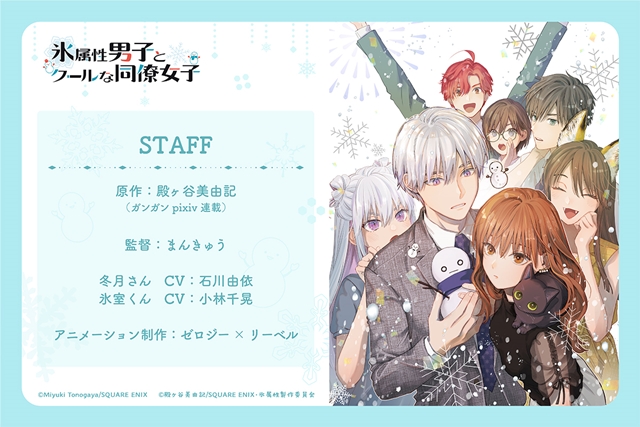 Miyuki Tonogaya's " Ice attribute boys and cool colleague girls " will be made into TV animation. Ice attribute boys and cool colleague girls is a work-type fantasy romantic comedy woven by Yuki Onna's descendant, Himuro-Kun, who lives in the present age, and colleague girl, Fuyutsuki-san, who tends to be seen coolly from the surroundings. 
Himuro-Kun, who is suffering from inconvenient constitutions such as freezing things approaching and calling for a snowstorm when tension rises, secretly fell in love with Mr. Fuyutsuki. However, Mr. Fuyutsuki is so insensitive that he is super insensitive.
RELATED | Crime Suspense "My Home Hero" Manga Gets TV Anime Adaptation
The work released by Tonogaya on SNS has been well received and is currently being serialized on Gangan pixiv. The latest 6 volumes of the book will be released tomorrow June 22nd. The cast and staff were also announced, with Yui Ishikawa playing the role of Mr. Fuyutsuki and Chiaki Kobayashi playing the role of Mr. Himuro.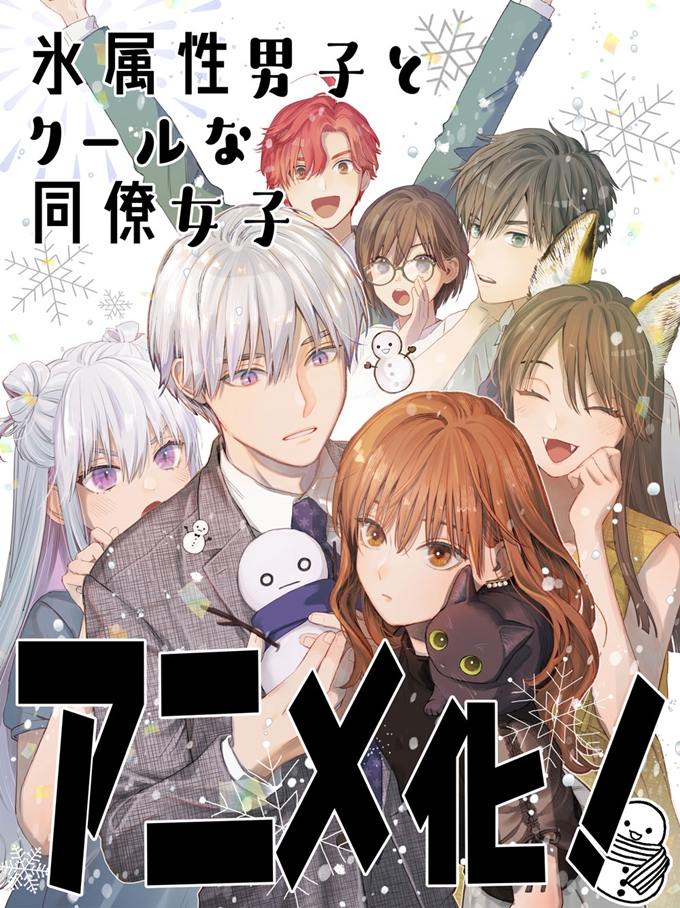 The director is Mankyuu, who is known for "Movie Sumikko Gurashi His Jumping Picture Book and Secrets", and the animation production is Zero-G, which worked on the animation "Sankaku Window Outside is Night", etc. Animation established in 2021 Studio Libel serves. 
Comments were received from the two cast members, Mankyuu director, and Tonogaya, as well as a festive illustration drawn by Tonogaya to commemorate the animation. Furthermore, on August 3rd, which is Himuro-sun's birthday, further information on animation is scheduled to be lifted.
Source: Anime News Network