(Last Updated On: November 30, 2021)
There are many anime shows out there which come in the comedy category and are also known as "kids shows". For example Shinchn, Ninja Hattori, Doremon etc. But still, they have many mysteries and secrets (sometimes dark).
Furthermore, many secrets are still unknown and their fans want to know. Why Ninja Hattori did not show his hair? Why does Doremon always sleep in Cupboard? And many more unanswered questions.
Well, below in this blog post you will read about the Dark Secrets of Doraemon and Ninja Hattori anime series. The facts behind these secrets and questions are quite fascinating, So stick till the end…
Top 6 Dark Anime Conspiracy Theories of Doraemon and Ninja Hattori
#01. Ninja Hattori's Hair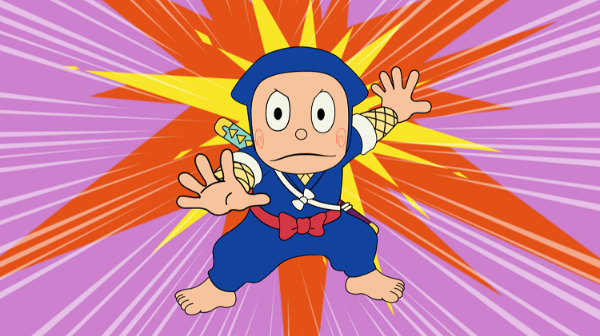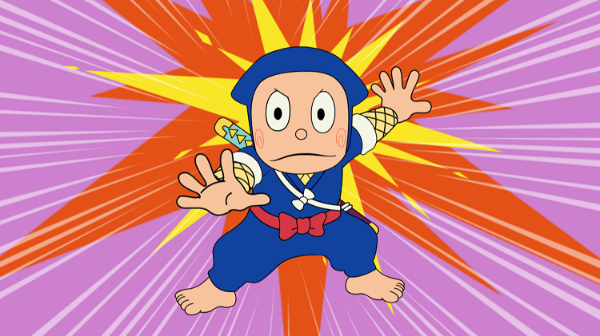 The biggest question of all time in Ninja Hattori is "What is the Hairstyle of Hattori?" or "Why did not show his hair?". Well, even this question is quite popular but still, you did not find many good theories or answers related to Hattori's hair.
However, we have the answer to your question! The same question was asked by the creator of Ninja Hattori – Fujiko Fujio. He replied something like "If you take the hood, it's the same as Chemmaki."
Chemmaki is also known as Amara in countries like India. Furthermore, the reason why he did not show his hair is that fans will not like that and creep them out. To make a difference between the two ninjas, Fujiko decides to hide Hattori's hair.
#02. Red Ninja Bird or Crow in Ninja Hattori
Do you remember this Red Ninja Bird or Crow in Ninja Hattori? I am pretty sure you have seen it many times. But do you know its name and role in the Ninja Hattori anime series?
The fact is this bird is only available in anime series and not in manga (Japanese comics). However, When the anime begins when the creator wants a character who funnily tells the story. The sad part is this Ninja bird stopped appearing from episodes of 2012.
#03. Why Doremon Sleep in Cupboards?
From the first episode of the Doraemon anime series, Doremon sleeps in Nobita's cupboards. Well, there are no actual answers to these types of questions (because even creators don't know). However, fans always create some solid theories which justify the situation and answers.
As we know, Doremon comes from the 22nd century where everything became hi-tech and modern. Robots live like Humans along with fellow humans and even they have their private room. Furthermore, Doremon also wanted a private room for himself but did not get it because of financial reasons. However, after losing all hope Doremon transformed Nobitals cupboard into his room.
Well, there is no actual proof if it is true or not but this theory is most satisfying. To back up this story there is a scene in Doraemon anime where Nota said something like "If we had money, you too would have a private room". This sentence makes Doremon super excited and happy.
#04. The Mysterious Character in Doraemon, Perman, and Ninja Hattori
Do you remember the teacher of Kenichi? I am sure you know him but he is the most mysterious character in many anime shows like Doremon and Ninja Hattori. The fact is where you find this character then it means that the show is created by Fujiko Fujio.
Furthermore, the name of this character is Mr Koike. The real model is Shinichi Suzuki and his house name is Koike. Whenever Mr Koike appears in the series where he eats noodles which are known as RAMEN in japan.
The reason why he eats RAMEN is that the real model loves to eat it. But after marriage, he is only allowed to Remen occasionally (because of his wife).
#05. Shizuka's Father
If you have ever noticed in Doremon that Shizuka's Father has two different body types. Even both types are different from old episodes. Many fans are still confused about this mystery "if both characters are the same or she has two different fathers".
If you do not know, Shizuka's Father's name is Yoshio Minamoto in Doraemon. Furthermore, not just in anime but manga also have two body types or different characters for Yoshio Minamoto role.
The most famous theory said that Shizuka's Mother remarried in a future episode. That's why in the old episode they have a thin Yoshio and in a newer episode a chubby. You do not need to believe in theories because they are confirmed yet.
#06. Miss. Nobi (Nobita's Mother)
I am sure this mystery is missed by most of the Doremon Fans because it's quite minor. It's about Miss. Nobi's eyes. The mystery is when she was young (before marriage) her eyes were big and beautiful like Shizuka. However, in the running episode (after marriage) her eyes are like 3. The reason is unknown but Nobita's eyes are also like 3. If you know the reason then let me know in the comment section below.