The Legend of Vox Machina is an American adult animated fantasy streaming television series produced by Critical Role Productions, Titmouse, Inc., and Amazon Studios.

The series has two seasons of twelve episodes each. The first season aired on Amazon Prime from January 28, 2022 to February 18, 2022, and was distributed weekly in three-episode batches on Fridays.

This anime is based on the first campaign of the Dungeons & Dragons Critical Role-themed web series of the same name.
This series received a five-star rating on the site, and Rotten Tomatoes gave it a 100%.

It has some of the best characters and world building, as well as good animation, which is why this anime is so popular.

Here are some of the anime like The Legend of Vox Machina that you definitely like.

If you're looking for anime like The Legend of Vox Machina, look no further. I've put together a fantastic list for you.
15. Seven deadly sins
Seven Deadly Sins is a fiction-fantasy anime series created by Nakaba Suzuki. In 2014, it debuted on MBS, TBS, and other JNN stations.

This series is set in the European Middle Ages in the Monarchy of Britannia.

Meliodas and the other six criminals formed the Seven Deadly Sins, a group of strong and nasty fighters.

They were falsely accused of committing a crime that they did not commit. Each episode tells the narrative of one of the sins.
RELATED: Top 11 Anime/Manga Like The Seven Deadly Sins
14. The Dragon prince
This is an action-fantasy animated series created by Aaron Ehasz and Justin Richmond. It was released on Netflix in 2018.

This series is set in a fantasy world where dragons, elves, and humans coexist on the continent of Xadia. This continent is full of magic, which comes from six primary sources.

It tells the story of two brothers (Callum and Ezran) and an elf named Rayla who look after Azymondias, an infant dragon prince. They seek to put an end to the battle in Xadia between the human kingdom and the magical creatures.
13. The Idhun Chronicles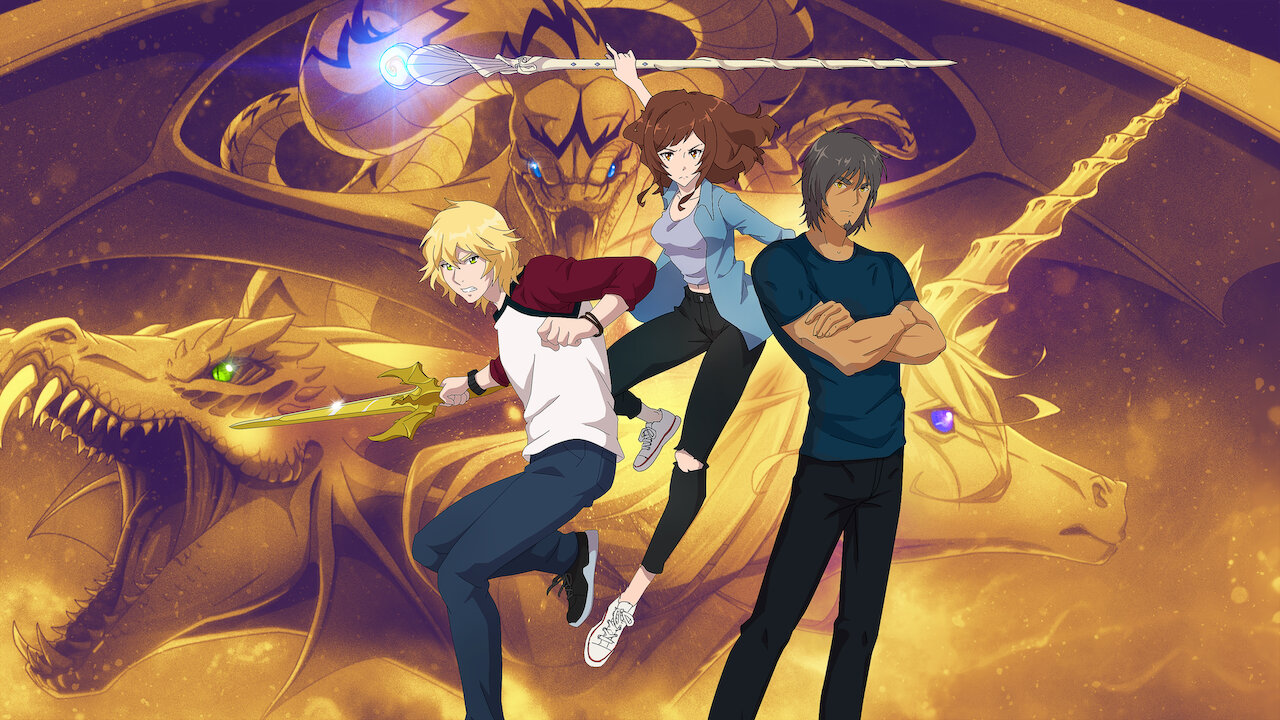 It is a Spanish animated action-adventure series based on the fantasy trilogy 'The Idhún's Memories' book. It was created by Laura Gallego and released on Netflix in 2020.

In the series, the six gods create a parallel Earth known as 'Idhun.' They are also responsible for the creation of the six warm-blooded species, as well as dragons and unicorns.

Lately Ashran took over the magical world of Idhùn and started to destroy the dragons, unicorns and other Idhunites who might have escaped to Earth. For this purpose he dispatched his assassin Kirtash to Earth.

This series will impress you with its spectacular conflicts and mystical warfare that will keep you engaged till the end.
12. Godzilla singular point
It is a science fiction television series directed by Atsushi Takahashi. It premiered in 2021 on Netflix, Tokyo MX and other Jnn stations.

This series is set in Nigashio City in the year 2030. It tells the story of Yun Arikawa, an engineer, and Mei Kamino, a graduate student.

While travelling to different areas for work, they always hear the same music. They eventually meet at the same location, resulting in an epic war spanning the entire world.
11. Sword art online
A science- fantasy anime series Sword Art Online is adapted from the light novel of the same name.

It is written by Reki Kawahara and illustrated by abec. It premiered on Tokyo Max in 2012.

This series follows the adventures of Kazuto and Asuna who are trapped in the virtual world. In order to escape from it, they must defeat the boss by completing all 100 levels of the game.

Throughout the game, they faced a variety of issues and challenges. This series provides you amazing, interesting and fantastic visual effects that keep you hooked.
10. Invincible
Invincible is an adult animated superhero television series based on the same-named Image Comics series.

Robert Kirkman, Cory Walker, and Ryan Ottley created this series, which debuted on Amazon Prime Video.

The show follows 17-year-old Mark Grayson as he undergoes his transformation into a superhero under the supervision of his father Omni-Man, the world's most powerful being.

Mark finds himself torn between his personal life and his superhero duties during his transformation, where he will be pushed to prove that he is capable of becoming the hero that his father is.
RELATED: Invincible Season 2 Predictions, Theories & Release Date
9. Fate/stay night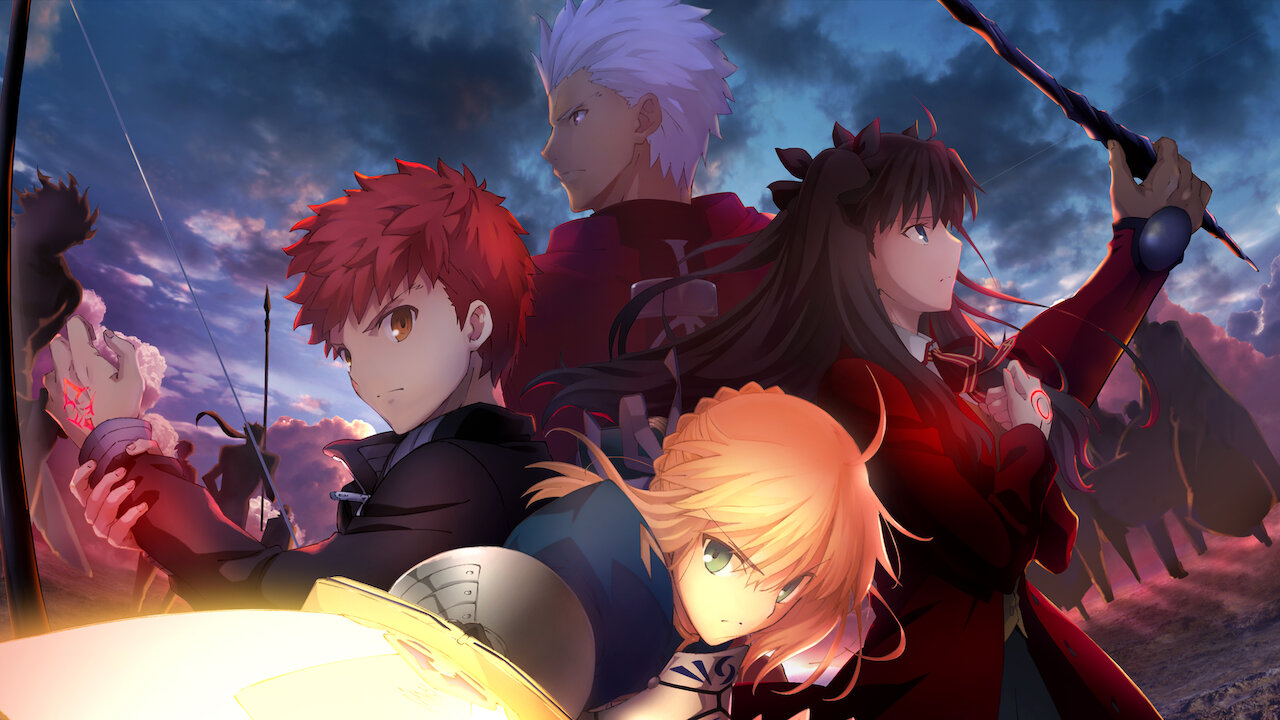 It's an action fantasy anime based on TYPE-Japanese MOON's eroge visual novel game. Studio Deen made this series, which aired from January 07, 2006 through June 17, 2006.

This series tells the story of Shiro, whose family is killed by a mysterious inferno. Following the murder of his family, he is saved and adopted by Kiritsugu Emiya, who teaches him the ways of magic and justice.

Now, he struggles to find the fine line between a hero and a killer, his ideals clashing with the harsh reality around him.
RELATED: Fate Series And It's Watch Order
8. Arcane
This is an action-adventure animated series created by Christian Linke and Alex Yee, which premiered on Netflix in 2021.

This series is based on the video game League of Legends. The conflict between the rich city of Piltover and the Zaun is shown in this series.

Rich City develops hextech, which allows anyone to control magical power, while Zaun develops Shimmer, a new drug that turns humans into monsters.

They take people from their city to test these drugs and to build his army. A group of well-known League of Legends champions arrived to save the people from the evil intentions of these cities.
7. Erased
Erased is a thrilling and suspense-filled anime series. This series is written and illustrated by Kei Sanbe. In 2016, it was broadcast on Fuji TV.

Satoru Fujinuma is the protagonist of the series, and he has the power "Revival." When his mother is murdered by an unknown assailant, his power transports him back in time to prevent the crime.

He uses this opportunity to save his mother's life as well as his three friends who were kidnapped in his childhood.
RELATED: Top 13 Best Time Travel Anime To Watch !!
6. DOTA dragons blood
It is an adult animated epic fantasy streaming television series created by South Koreans and Americans. It is based on the 2013 MOBA video game Dota 2.

This series is situated in a magical and mystical fantasy world. The plot revolves around Davion, a Dragon Knight who hunts and slays dragons in order to make the world a safer place.

Davion embarks on a journey with the moon princess Mirana to stop the demon Terrorblade from killing all dragons and collecting their souls.
RELATED: Top 7 Anime Similar To Netflix's DOTA: Dragon's Blood
5. Love, death and robots
This is an adult animated anthology streaming television series on Netflix.

Tim Miller, Joshua Donen, David Fincher, and Jennifer Miller are the series' producers. On March 15, 2019, the first season was released.

This series offers a unique blend of style and plot, spanning genres such as science fiction, fantasy, comedy, horror, and more.

This series contains eighteen short stories, demonstrating that it is appropriate for any type of audience.
4. Aggressive retsuko
Aggressive Retsuko is a Japanese animated comedy streaming television series based on the character of the same name created by "Yeti" for the mascot company Sanrio.

This anime follows Retsuko, a 25-year-old red panda who works in the accounting department of her dream firm. But it turns out that her superiors and coworkers are pressuring her to keep accomplishing more and more difficult duties.

So she goes to karaoke by herself and sings death metal. She discovers that letting others into her world of death metal may not be such a bad thing.
3. Castlevania
Castlevania is an American adult animated dark fantasy action streaming television series on Netflix. It is produced by Frederator Studios.

This series is based on Konami's popular Japanese video game series of the same name.

It follows Trevor Belmont, the only surviving member of the disgraced Belmont clan, as he attempts to preserve Eastern Europe from extermination by Vlad Dracula Tepes.

Belmont is no longer alone as Dracula and his legion of vampires prepare to rid the world of humanity's stain, and he and his misfit comrades race to find a way to save mankind from the grief-maddened Dracula.
RELATED: Top 13 Best Vampire Anime To Watch !!
2. Blood of Zeus
It is a Netflix original adult animated fantasy action television series created and written by Charley and Vlas Parlapanides.

This series is formerly known as Gods & Heroes. It was released on October 27, 2020.

The series is set in the mythological world of Greece. When giants and monsters appear to terrorise Greece, Heron sets off on a mission to figure out what's going on.

Heron now discovers that he is Zeus's son, and his destiny is to save the world from a demonic army.
RELATED: Netflix Original Anime Blood of Zeus Season 2 Confirmed
1. Super crooks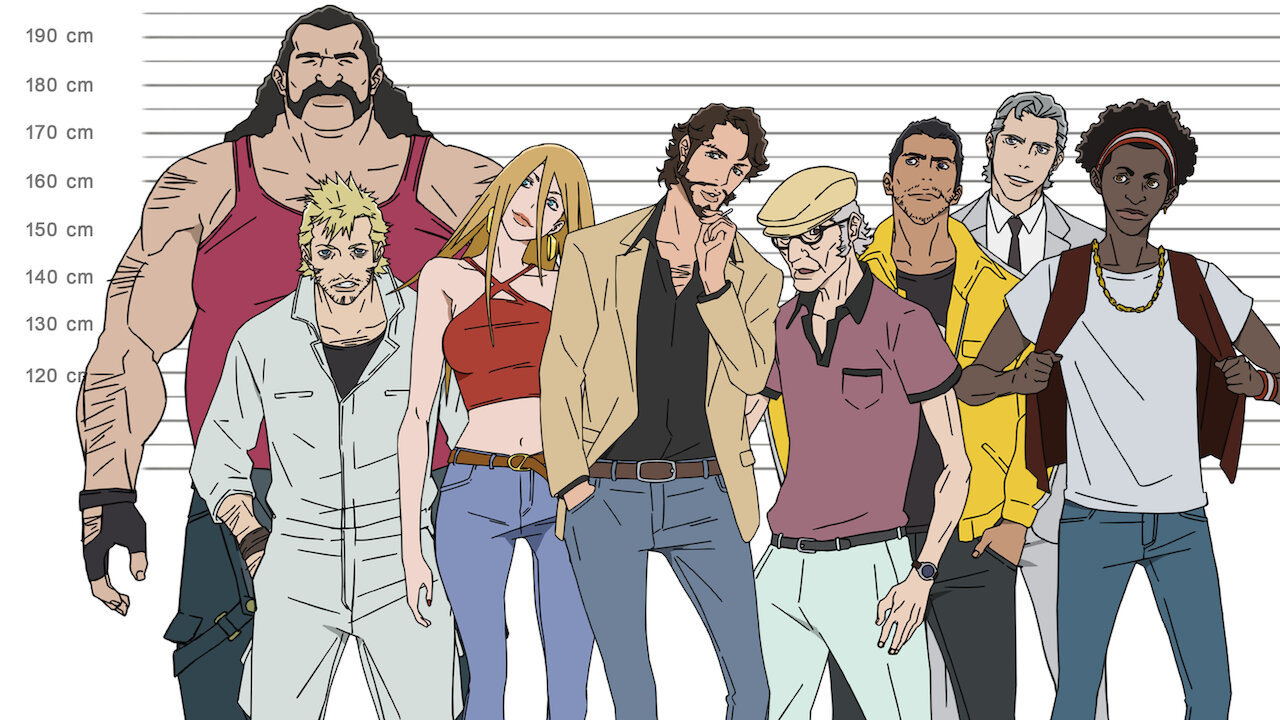 Super Crooks is a Japanese-American superhero anime series that is based on the comic book series of the same name.

Motonobu Hori directed the series, which was written by Dai Sato. On November 25, 2021, this 13-episode series debuted on Netflix worldwide.

This series follows Johnny Bolt's life, who discovers he has electrical powers and decides to become a local superhero.

But his debut goes disastrously wrong when a mocking classmate recognises him. As a result, instead of becoming a superhero, Bolt decides to become a super villain.

Hope you found this article useful and liked it. Stay tuned for more amazing contents.