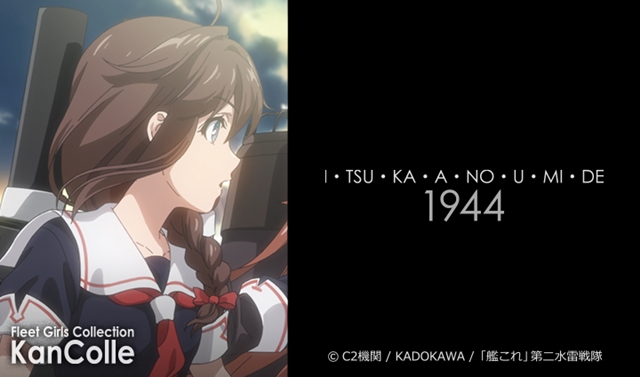 The key visual of the TV anime "KanColle someday in that sea" has been unveiled. It was announced today at "AnimeJapan 2022" being held at Tokyo Big Sight on March 26th.
"'KanColle' Someday in that Sea" is a story based on the training simulation game "Kantai Collection -KanColle-" that trains and strengthens "KanColle" who are anthropomorphic of existing ships. It was made into a TV animation in 2015, and in 2016, the animated movie "KanColle: The Movie" was announced.
The key visual of "KanColle someday in that sea" depicts the back of a character who seems to be a snow breeze, with a serious look, the sisters of Fuso and Yamashiro, and the top, Asagumo, Yamagumo, and high tide.
It has been. The main staff will also be announced, directed by Kazuya Miura, the series composition and screenplay by Kensuke Tanaka, the character design by Chika Noumi, and the animation production by ENGI. The broadcasting of the anime is scheduled for November.
RELATED: Yu-Gi-Oh! Franchise Will Release a Brand New Manga in April
Source: Anime News Network