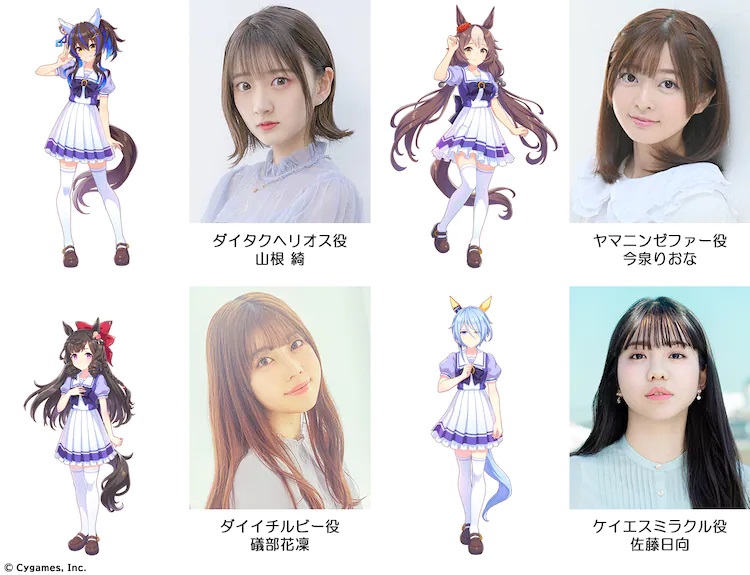 It has been found that the popular game and anime "Uma Musume Pretty Derby" will be staged for the first time in January 2023. It will be a stage where you can enjoy singing, dancing, racing, and live performances.
It was also announced that Akira Yamane will play Daitaku Helios, Riona Imaizumi will play Yamanin Zephyr, Karin Isobe will play Daiichiruby, and Hinata Sato will play KS Miracle.
"Uma Musume Pretty Derby" is a game featuring a beautiful girl with a real racehorse motif. The first period of TV animation was broadcast from April to June 2018, and the second period was from January to March 2021.
Source: Anime News Network