(Last Updated On: April 7, 2022)
Kamome Shirahama 's "Witch Hat Atelier" has been decided to be animated.
"Witch Hat Atelier" is a royal road fantasy that depicts the growth of girls, centered on the ordinary girl Coco who longs for a witch.
READ | Top 15 Manga & Anime Like My Dress-Up Darling
It is serialized in Morning Two (Kodansha), and in 2018 it won first place in the general category of "Recommended comics 2018 selected by national bookstore staff", and in 2020 the English version of the same work will be the American manga award, Eisner.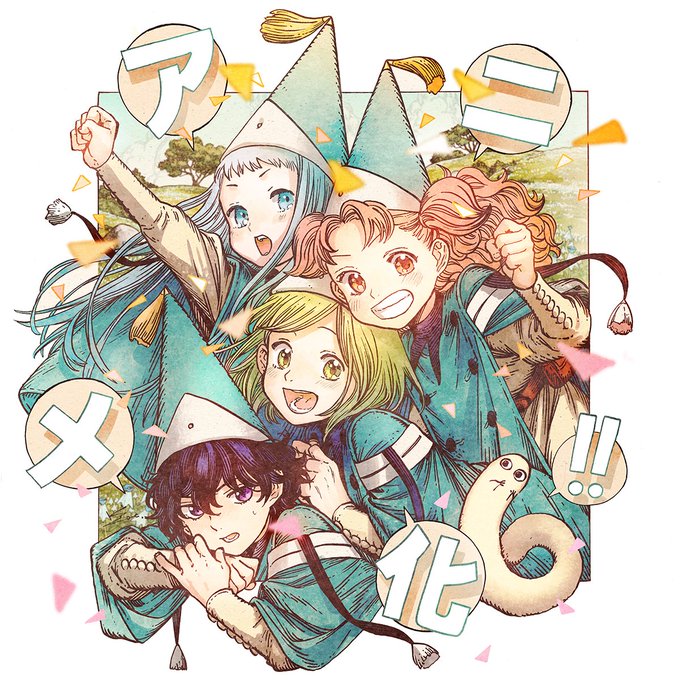 He won the Best Asian Manga Award at the award, and also won the "Best Manga" category at the American Manga Award and Harvey Awards.
The latest 10 volumes of the book will be released on April 21st. Shirahama's Twitter account is showing illustrations commemorating the animation.
READ | Top 8 Manhwa/Manga Like Girls of the Wild!! 2021
The announcement PV about the animation and the latest publication of the book is also distributed on YouTube. Below you can read the hypnosis of the story by manga publisher KODANSHA.
A beautifully-illustrated story about a girl who longs for magic in her life and learns that, on the inside, she already is what she wishes she could be. Reminiscent of Studio Ghibli, this lushly drawn story was voted one of the Top 10 manga of the year in 2018 by the Japanese manga industry.

In a world where everyone takes wonders like magic spells and dragons for granted, Coco is a girl with a simple dream: she wants to be a witch. But everybody knows magicians are born, not made, and Coco was not born with a gift for magic. Resigned to her un-magical life, Coco is about to give up on her dream to become a witch … until the day she meets Qifrey, a mysterious, traveling magician.

After secretly seeing Qifrey perform magic in a way she's never seen before, Coco soon learns what everybody "knows" might not be the truth, and discovers that her magical dream may not be as far away as it may seem …

KODANSHA
Source: Anime News Network